I had the pleasure of sitting down to meet with Cathy Canfield recently from Counseling of Alexandria to discuss her practice located in Old Town Alexandria. Cathy has been in her new space at 709 Pendleton St. for a year and a half now and I loved that the space really feels warm and inviting.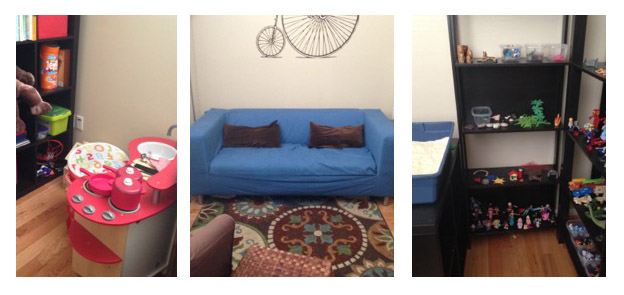 Cathy's practice specializes in working with children and also sees adult patients suffering from anxiety and trauma. Cathy uses play therapy and EMDR in her practice with children. She has expanded the practice and has brought in Jackie Sargent who provides art therapy.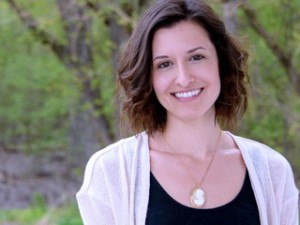 I asked Cathy if she could answer some common questions that she gets from parents when they are considering having their child see a counselor.
How do I know my child needs counseling?
I get this question a lot, whether I'm chatting with friends or talking on the phone with a parent interested in services. I hope you keep these tips in the back of your mind in case the need ever arises. Below are some questions to ask yourself or talk to a professional about.
Have their been any significant changes in your child's life (i.e. divorce, moving, new sibling, loss of someone close, natural disaster)?
Has your child's moods or behaviors changed drastically for a couple of months-they just don't seem like themselves?
Do they say things about themselves such as "no one likes me, I hate myself, I'm stupid" that indicate a low level of confidence?
Are they suddenly not interested in activities they used to enjoy? Are their grades at school in decline?
Is your child unable to fall asleep and stay asleep at night?
Do they have fears that don't seem to make sense?
My child is not old enough for counseling, right?
Counseling for children looks a lot different that what we imagine for adults. I have personally worked with children as young as 3. Some therapists have training working with infants and toddlers. When working with a child this young, you absolutely want someone with specific training in child development and play therapy. Children express their needs and feelings through play, which is why play therapy is essential for young children. They don't have to talk about what is wrong to feel better. Your child can heal without even knowing what is wrong. Don't wait for your child to be the right age to talk about it.
The other great thing about children is the sooner, the better. I often see children that parents have waited and hoped for their child to grow out of something, only to find that 3, 5, even 7 years down the road the problem hasn't been resolved. Kids change quickly and heal at sometimes astonishing rates.
I don't like the idea of a counselor confronting my child on their issues for years, they're too young and vulnerable for that. Won't they be more damaged by going to a counselor?
Counselors trained specifically in working with children will not use this approach with children. Actually, many counselors that work with adults do not use this type of approach with a client. Play therapy is great because while children have an awareness as to why they are coming to see a counselor, the healing process is often painless and even fun. Another option is parent coaching and training. With this option, a child may never enter the counselor's office. Also, most of the time counseling with children is short-term (4-6 months) because they adapt and change at a more rapid pace that adults often do.
I don't want to take my child out of school to get to an appointment. Won't they be behind at school?
Another real challenge is scheduling. It can be a stress getting the kids to school, their after school activities, doing homework and feeding your children. I've been there! Counselors that work with children get this. We often work before and after school and sometimes on weekends to accommodate busy schedules. If possible, some counselors will also come to schools or homes for sessions.
I am really against medicating my child. Won't that be the first thing a counselor wants to do?
I often clarify that counselors and psychotherapists (which are fairly interchangeable terms) do not have the ability to prescribe medications. Only medically trained professionals, such as psychiatrists, pediatricians, nurse practitioners and physician assistants are legal able to prescribe medications. As far as recommendations, I will refer someone for a medication assessment as a last resort. Most of the children in our practice are not prescribed psychotropic medications and some children are able to stop taking medication they were previously prescribed after participating in counseling.
I'm still not sure about this. I think my child will grow out of their issues anyway. How do I know this is anything serious?
Children will often go through phases and can grow out of issues, but that's now always the case. Often, in a short period of time with the support of counseling, children "grow out" of something much sooner than they would without. Psychotherapists (myself included) are in this field to help others and to help you decide if your child needs counseling. We are happy to offer free consultations, answer any questions you have and help point you in the right direction. Feel free to contact us by phone or email if you are curious about the potential benefits of counseling for your child.