If you're looking for a play group for your little one, the City of Alexandria has several low cost options!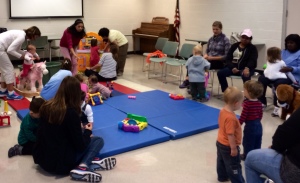 Mount Vernon Rec Center, right here in Del Ray has Kids Rock Social Hour for ages 0-4 years on Mondays and Wednesdays from 10 a.m.-12 p.m. You can drop into the Rec. Center and sign up for only $25 per season and this session goes until Nov. 24th. The group meets in the large play room and encourages development through music, movement and play.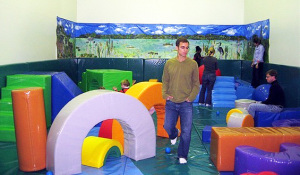 There are also drop in hours at Charles Houston Rec Center (CHRC) & Chinquapin Park Rec Center (CQRC) offer Soft Time Players Mon-Fri. This unstructured play for ages 0-5 years encourages motor skill development on three-dimensional soft play equipment. CHRC soft play is open from 9 a.m.- 9 p.m. M-F, 9 a.m. – 6 p.m. Sat. and 1-5 p.m. Sun. CQRC is open for soft play from 9 a.m. – 8:30 p.m. M-Thur. and 9 a.m. – 5:30 p.m. Fri.-Sun. Both locations are $5 for 1/2 hour play for city residents.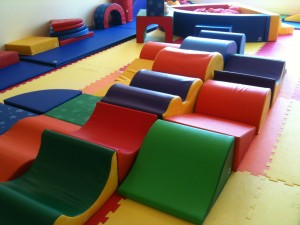 Cora Kelly Rec Center (CKRC), CHRC and Nannie Lee Rec Center (NLRC) offer Lil Gymmies drop in play time for children 2-5 years old. The play sessions have toys, balls, hulla hoops, moon bounce inflatables and more. RKRC Lil Gymmies is on M-W from 9 a.m. – 12 p.m. CKRC is on Sat. from 9 a.m. – 12 p.m. NLRC is on Thur. & Fri from 10 a.m. – 12 p.m. Play time is $5 per half hour for residents.