I recently visited Local Motion Studio on the edge of Old Town and had the opportunity to meet with the owner Sara Lavan and Children's Program Director Kylie Murray. I was so excited to hear about all the amazing programs that Local Motion Studio has for children and even more excited to hear about the hot summer programs that they have coming up. Local Motion has two types of programs that they are offering children. The first is a basic weekly class set up and the second is an enrichment camp structure where the children attend for the week.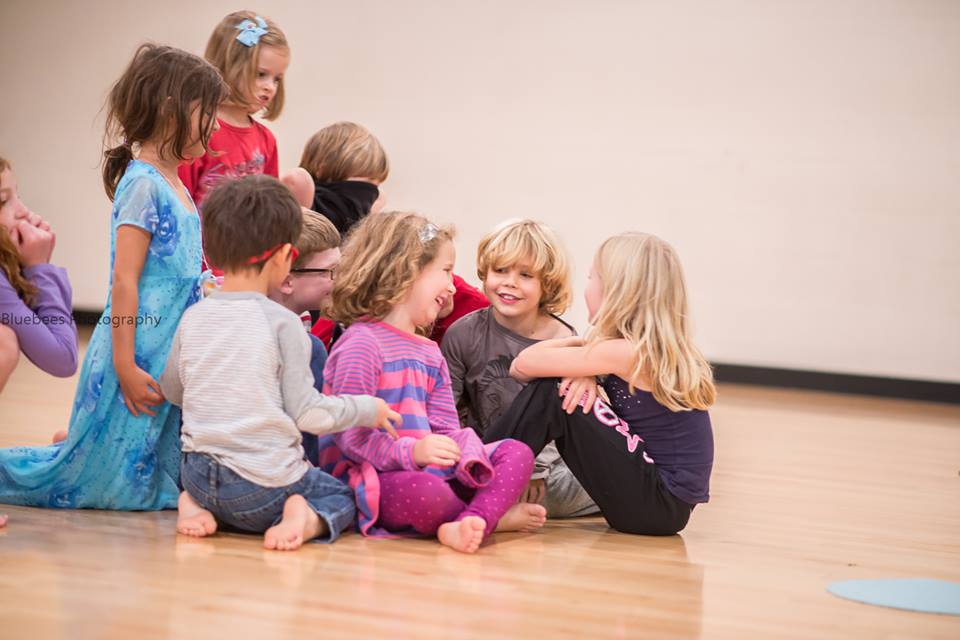 Their 'basic' classes are anything but basic when it comes to the curriculum. Their creative movement class starts at age 2 (with a caregiver) and goes up to age 6. In this youngest class kids learn movement and parents take away concepts to use at home. This class also helps kids learn the structure and organization of being in a class. Local Motion Studio brings in multi-cultural music, incorporates props, collaboration and coordination into all of their movement classes.  The 5-6 year olds even begin to create choreography. Also as part of their 'basic' summer classes, they will be offering kids' yoga. Children will learn in a fun environment basic mindfulness, breathing, meditation and asana. All of their summer classes are set up so that you can choose to attend for 8, 9 or 10 weeks. It's all about flexibility for your summer schedule!
The enrichment camps offered this summer at Local Motion are week-long camps that are two hours in length each day and will enrich your child's body and mind. The Yoga Camp incorporates storytelling, creative movement, games and crafts. This class is offered for children ages 5-7. Dance Camp brings together exploration of movement and culminates in an original performance piece they will perform at the end of the week. This camp is for children going into grades 1st through 4th. The Theater Camp will be the final camp offered during the summer and it is also for children going into grades 1st through 4th. In theater camp children will work together in games, improvisational theater, playwriting and movement activities to help develop basic theater skills of vocal expression, storytelling and character creation.
You can sign up today on Local Motion Studio's website!