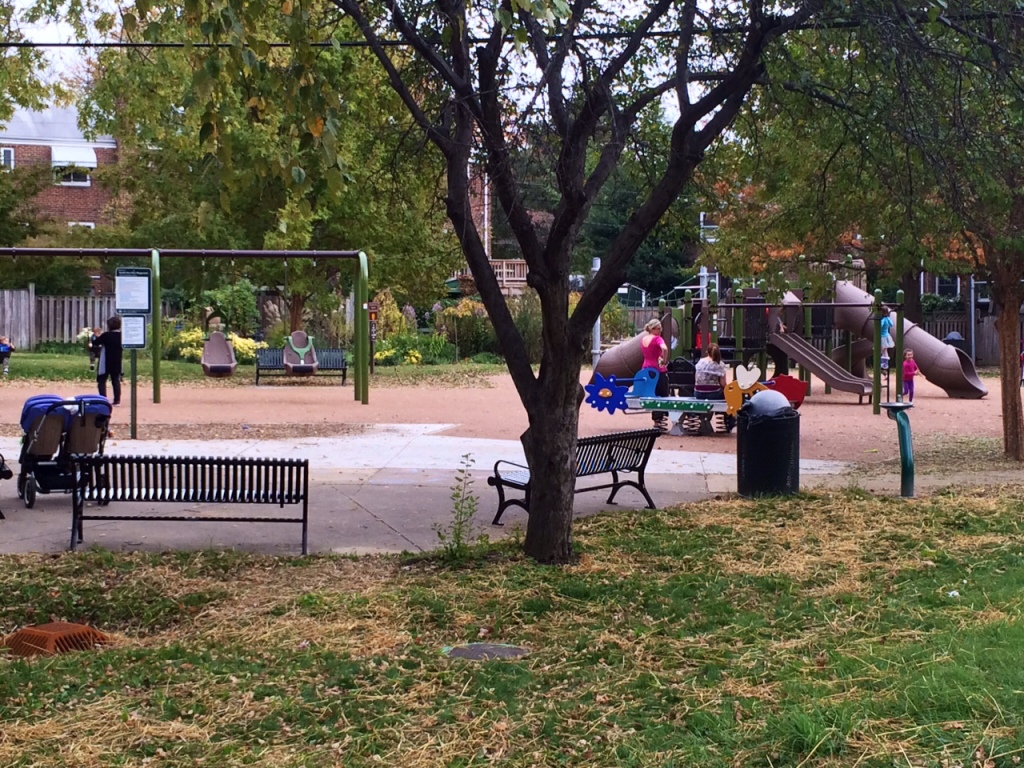 We stop by the newly renovated Hooff run playground recently to check out the new space.The city has replaced all of the existing play structures and installed a new rubberized safety surfacing. The play structures includes swings for children, infants and children with disabilities. There's a nice large see-saw that accommodates multiple riders on each side.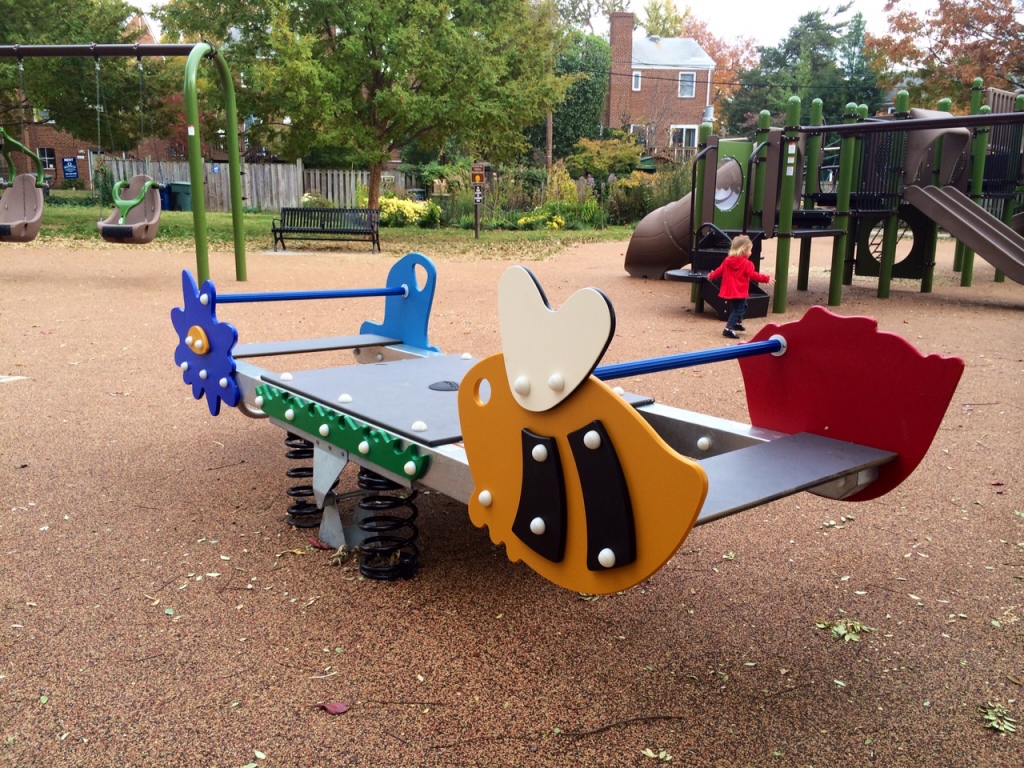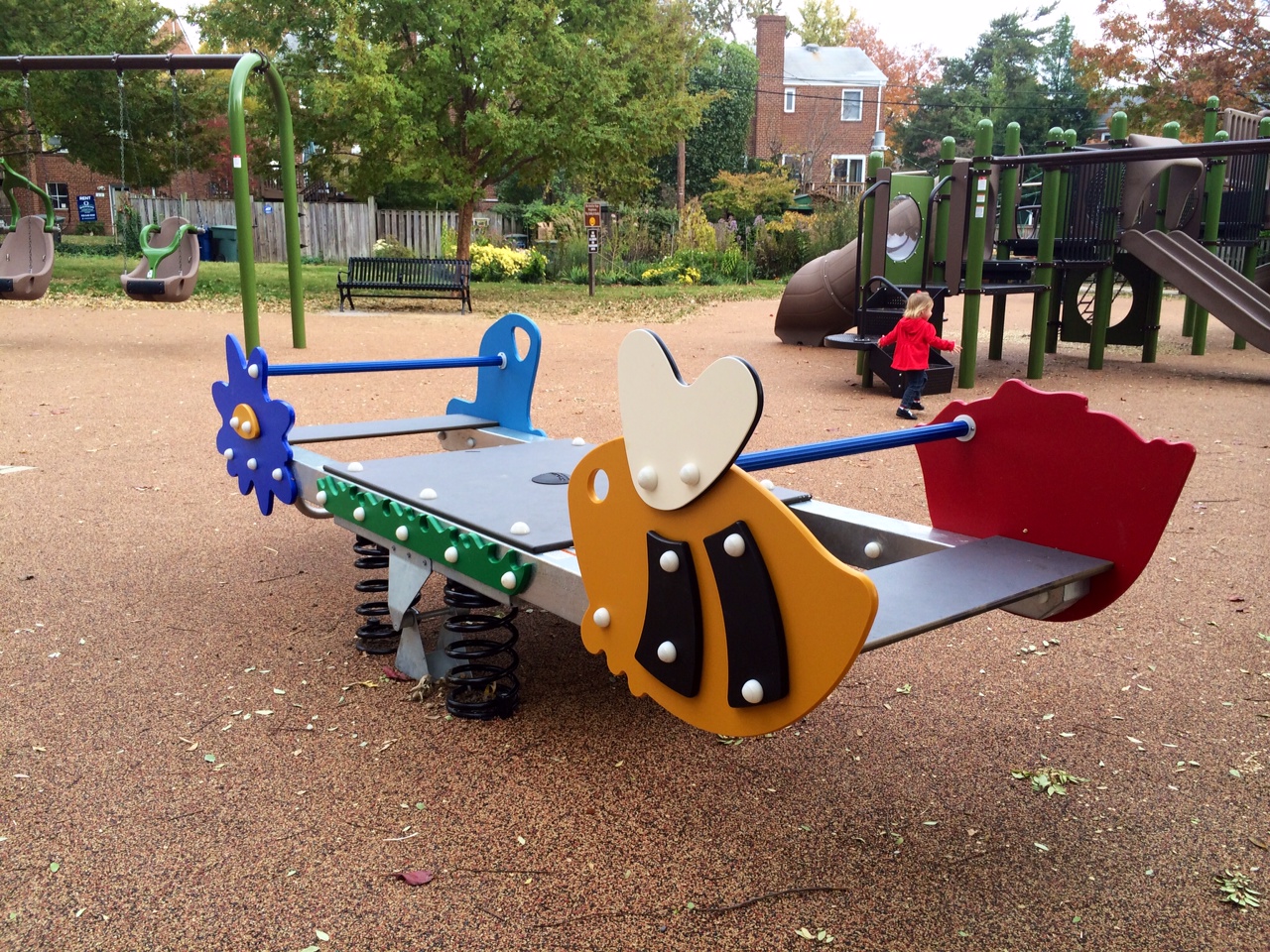 The main play structure has plenty of slides and several fun areas to climb and tunnels to explore. There's also a seperate imaginative play area for preschool children.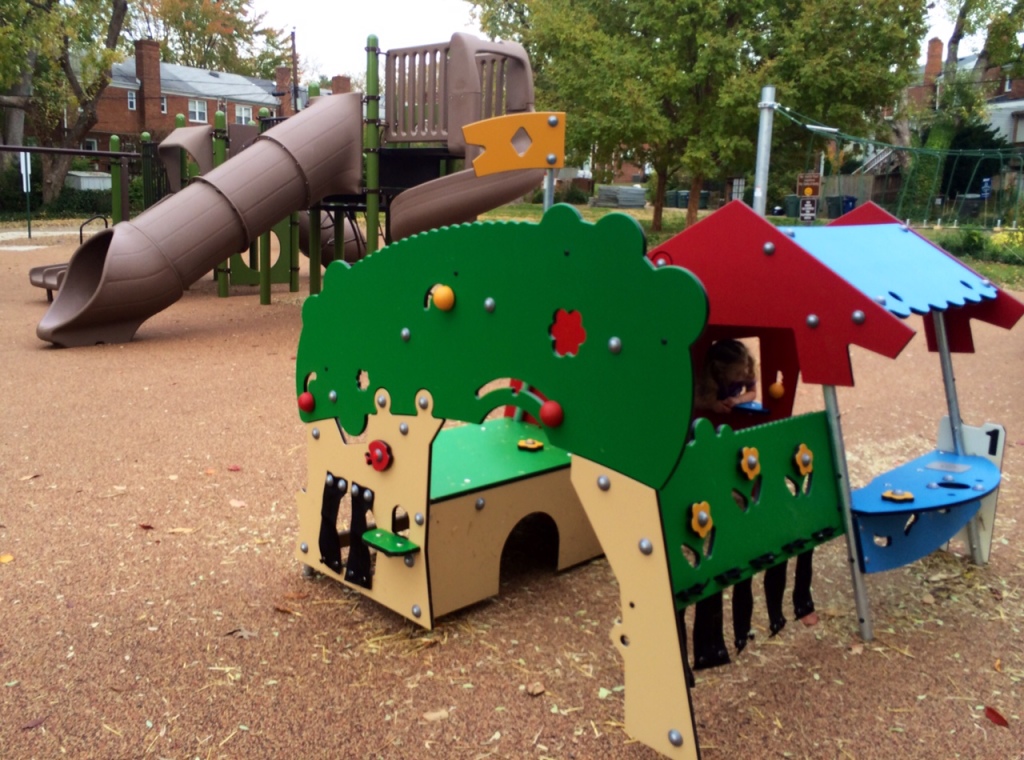 Several children were enjoying the lone rotating equipment which is essentially a spinning stick, for lack of a better description.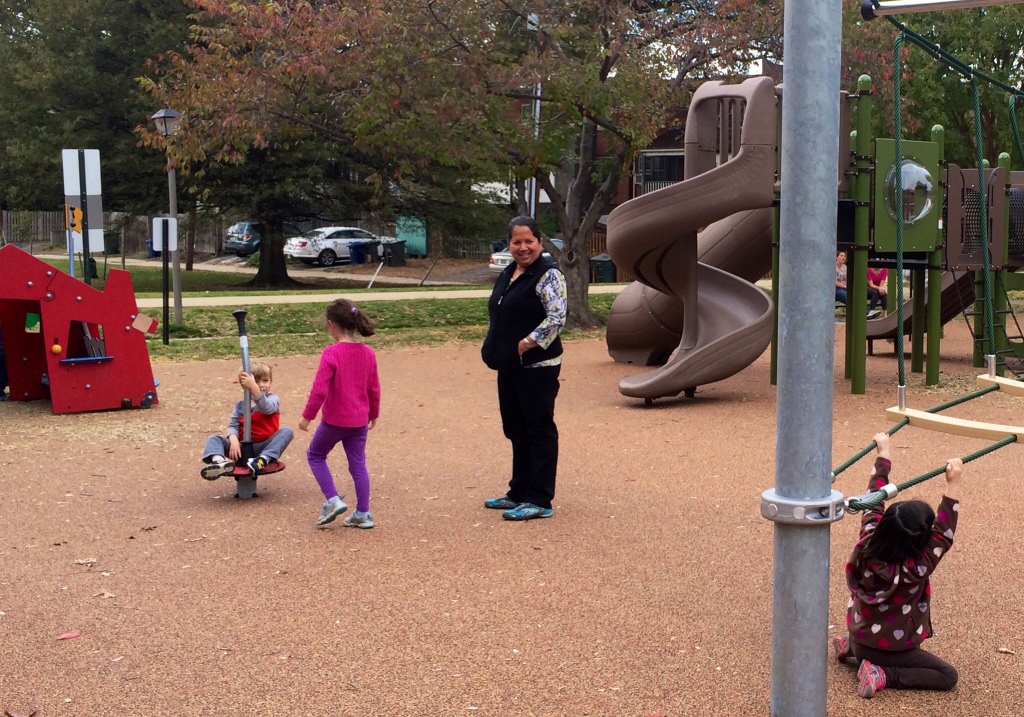 There's also a climbing/bridge structure which is nice for older children.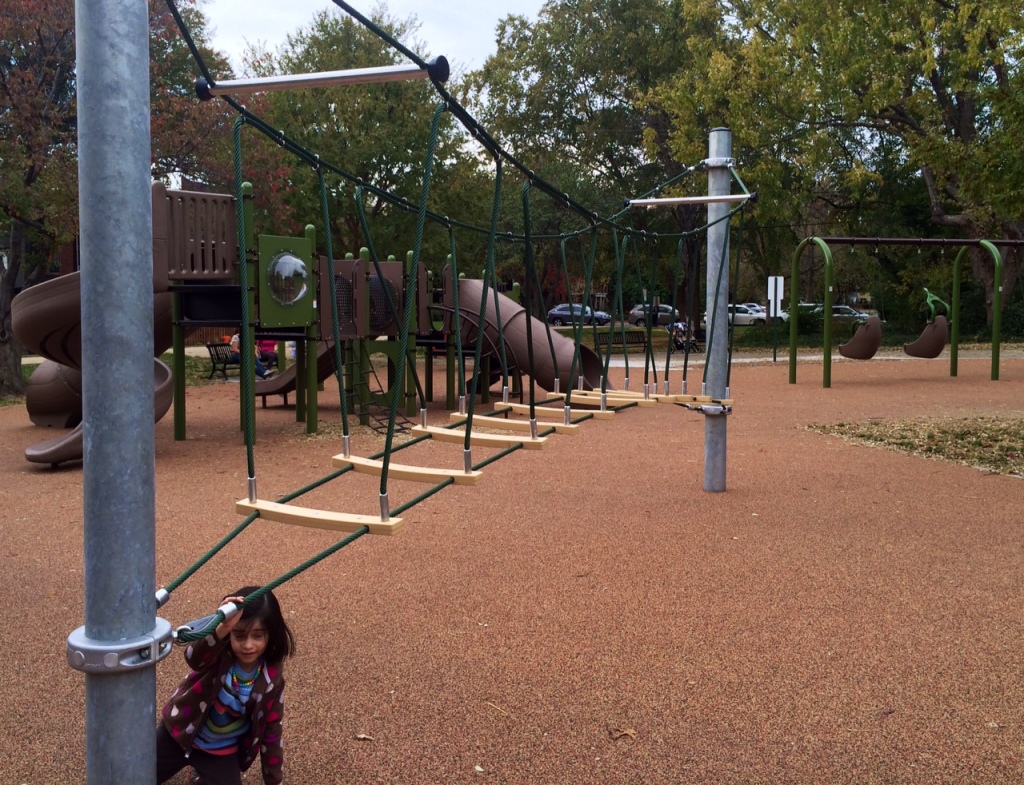 I would say that the plate area is most suitable for children ages 2 to 5. Park also includes grassy areas and a basketball court. The landscaping work around the park is still in progress. Hooff run is tucked in off the street at 99 E. Rosemont Ave.