This coming Sunday is the Annual Del Ray Halloween Parade to be held on October 27th at 2 pm. In past years, more than 5,000 have participated in this annual event which included over 2,000 children, special dignitaries and elected officials; over 50 pets in Halloween costumes; and 25 decorated strollers.
The parade begins at 2 p.m. at Mt. Vernon Avenue, south of E. Bellefonte and continues down to the Mount Vernon Recreational Center play fields at Mt. Vernon and Commonwealth Avenues. Children, pets, and strollers in costumes are invited to march and show off their finest and scariest Halloween garb.
This year's parade will feature awards for Best Pet Costume, Best Decorated Business, Best Decorated Home, and Best Decorated Stroller. Judges include elected officials & City Dignitaries.  Awards will be given out at a brief ceremony following the parade, along with refreshments (hot dogs donated by 7-Eleven, cider, and cookies) and goodie bags for the children (including as long as they last, healthy bags that will not have any candy). Entertainment will be provided by the popular band Mars Rodeo and again this year thanks to the Alexandria Jaycees there will be games and activities for the children. They will take place at the Mt. Vernon fields immediately following the parade. The Parade and all activities are free!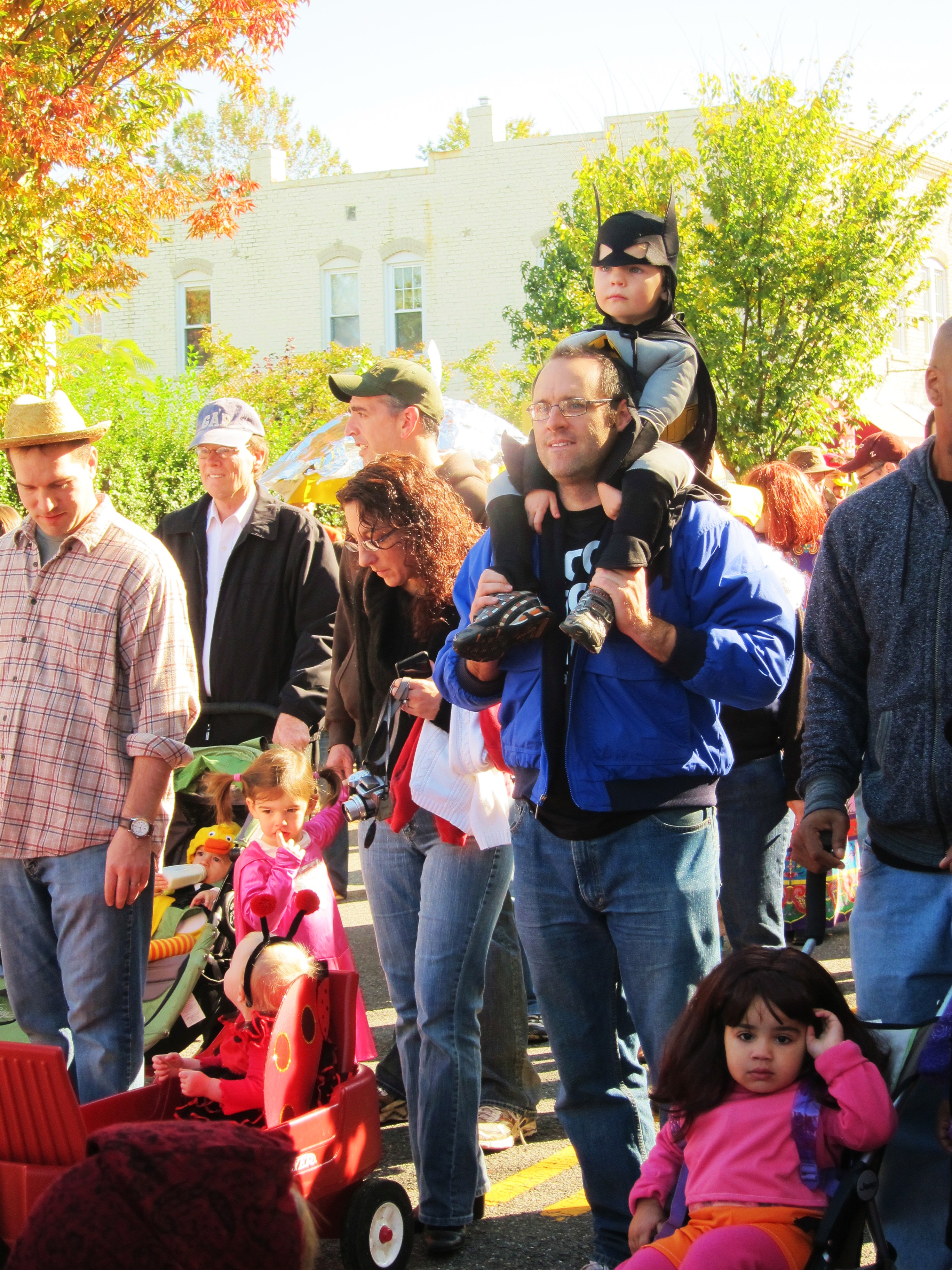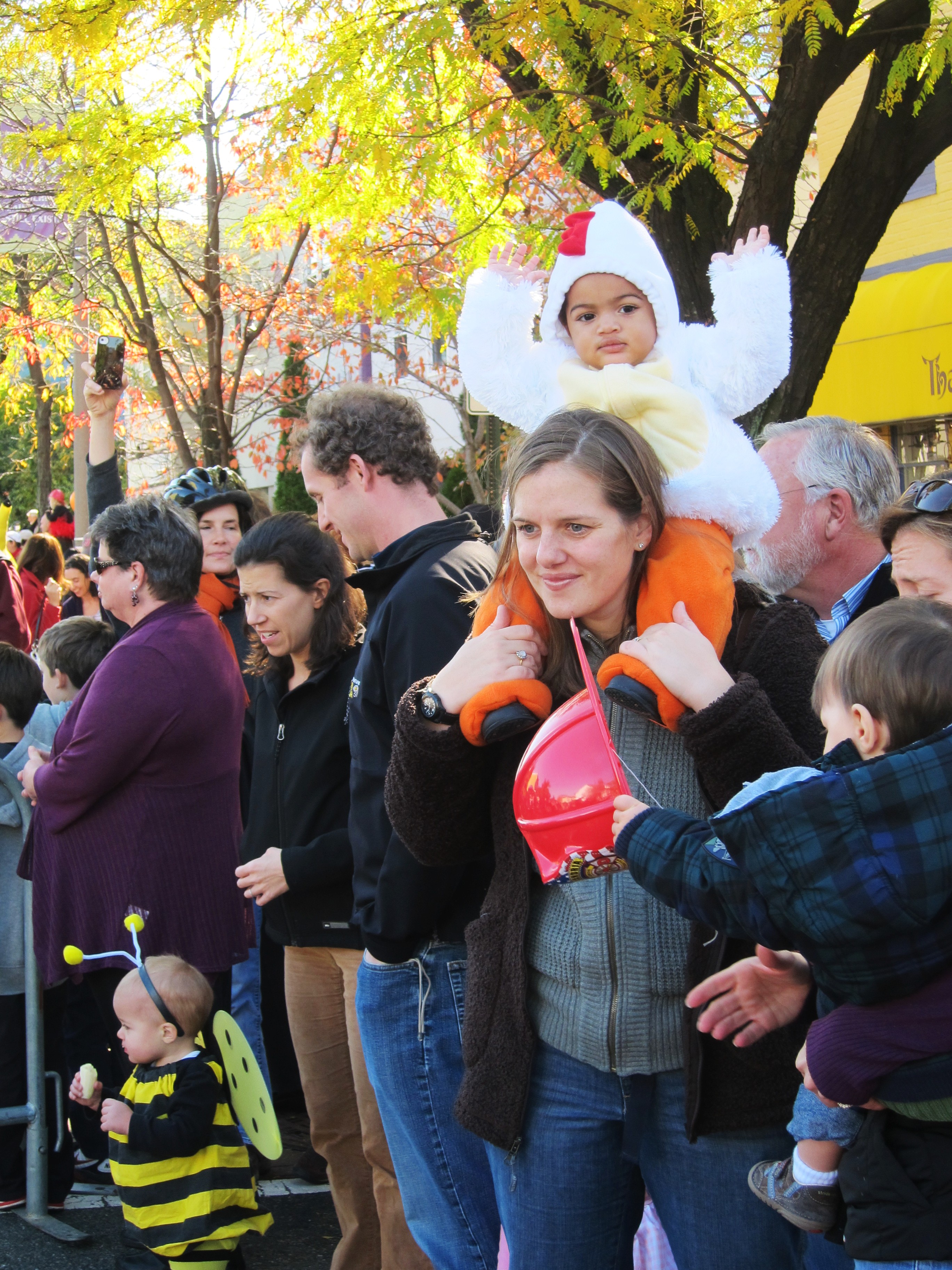 ***This year, please note that there is a major change for Stroller Entries for both registration location and judging. Based on feedback from parents, judging for the Stroller Competition will be done prior to the parade. Stroller entries must register by 1:30 pm at the corner of Mt. Vernon Avenue and E. Howell – look for long string of orange balloons & signs. Once registered, strollers will line up on Howell to be judged prior to participating in the parade. Please allow extra time to get to the judging area by 1:30 pm especially if your entry is difficult to maneuver or if you are a large group. There is no fee to register and there are lots of wonderful prizes donated from our local businesses. Categories are: "Creative", "Humorous", "Best Group or Family", "Less is More" and "Overall".
Registration for Pets begins at 1:30 pm on Mt. Vernon south of E. Howell Ave. look for signage to register your pet. Categories include: "Creative", "Team", "How Could You Do This to Me" & "Best of Show".
There is no registration required for children and families that march in the parade – they should gather at Mt. Vernon Avenue, south of E. Bellefonte.
Del Ray Variety Store will be offering parade day face painting from 10:30 and 1:30pm and sidewalk sale.
Happy Doh Lucky  will be handing out free samples in front of the Purple Goose. Happy Doh Lucky is a really fun, soft moldable dough that encourages children to make their own play! The company is run by a local mom and sold online and at the Purple Goose.
After the parade from 5 pm to 8 pm, for the 7th year, families can enjoy a Spooky Bean Halloween Haunted Graveyard and Belmonster Zombie Decontamination Zone (free!) and will be located next to Bean Creative at Mt. Vernon and E. Del Ray Avenue. The front part of the Haunted Graveyard is open to younger children but the back portion is recommended for a more mature audience.