Going to the dentist has a bit of a stigma, perhaps. Add a small child to that equation and you may start to feel your anxiety climb. I know that I used to dread taking my kids on their first dental visits. We would have to load the kids up, drive way outside of my beloved Del Ray community and hike across town to get to a dentist that "got" kids. Fast forward six years and now there's a Pediatric dentist office in Old Town that REALLY gets kids! Parker-Gray Pediatric Dental Care opened last year and has really made waves in our community.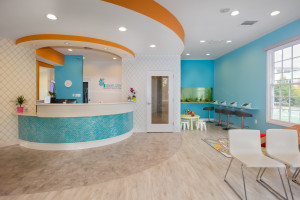 Every parent knows that the key to a successful dental visit for your kid is to make the child comfortable. Parker-Gray gets an A+ for creating an office space that can capture kids' imaginations and help them to feel at ease. Their waiting room has play equipment for younger kids, video games for older kids and a massive fish tank to mesmerize the kid in all of us! The treatment area is just as inspired and has a sink area where kids can train to master good oral hygiene and get educational support for good dental health. The staff provides compassionate and complete oral care and is trained to work with the youngest of clients.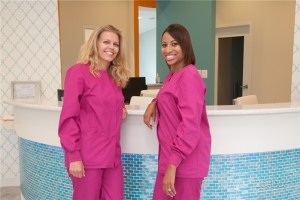 The owners, Dr. Heidi Vatanka & Dr. Kesha Stephenson met while studying dentistry at Howard University and a shared passion for pediatric dentistry led them to open Parker-Gray Pediatric Dental Care.  (You may recognize Heidi as a mom that lives in Del Ray!)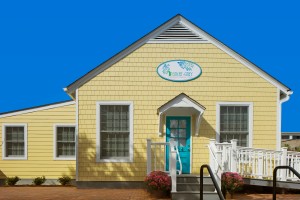 The office is located in a great historic building that was originally constructed in 1944 as a school for African-American children during WWII. You may recognize the newly remodeled building as you go through Old Town; it's at 224 N. Fayette St. situated right next to a park – how perfect for a Pediatric Dentistry!
The office provides routine and emergency dental care and plans to expand into orthodontic care in the future. The staff recommends that children be brought in for their first dental visit as soon as their teeth start to come in. Call today at 703-519-7275 and set up your appointment to tour their practice. I promise you'll be glad you did!