I met with Hands On Play's (HOP) owner Sharon Thomason-Sekyi several months ago while she was preparing to open her newest venture. Sharon arrived in Alexandria with experience from the North East Stars Montessori school that she runs in DC. She saw something missing in Old Town and stepped up to fill in that gap!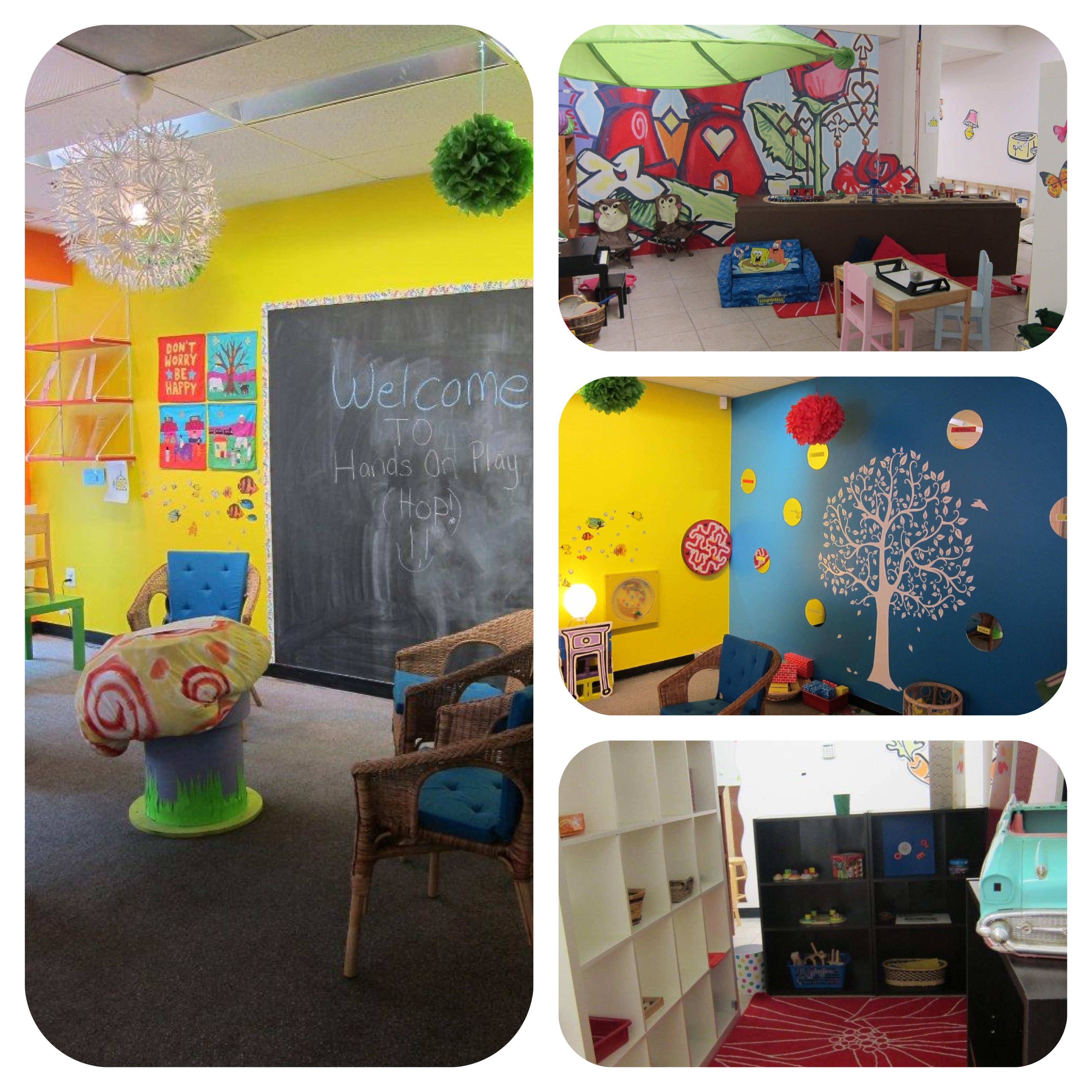 HOP is filling a much needed role in Old Town as a welcoming place for children and parents. Sharon's goal is for HOP to be a one-stop enrichment center for fun and academics serving children ages 1-12. She's working to bring in enrichment classes on topics that parents want. Her staff is managed by licensed teachers and administrators. They are working on their offerings, so if you have an interest, pass it along! The idea for the classes is that you can drop in at anytime. You don't sign up for a 'session', you simply pay per class.
Another exciting offering at HOP is the Montessori inspired playroom that helps little ones to develop fine motor skills. Rainy and cold days are no problem with this gem located near Trader Joes! Pop into HOP and let your kids run out some energy in a great setting. HOP even allows drop off play so that busy moms and dads can run errands. Drop and shop is available for children 3-12 for up to 90 minutes. Reservations are recommended. The cost for play area use is only $10 for all day or $8 an hour. HOP also hosts birthday parties and playdates, so call to book your group.
HOP is located at 688 N St. Asaph Street on the same block as Trader Joe's.  Hours are Monday-Friday 12pm-7pm, Sat. 10am-12pm.