Do you have a child that loves gymnastic? Does your kids like to tumble, balance and bounce? Be sure to check out Del Ray's only full fledged gymnastics facility, Bounce.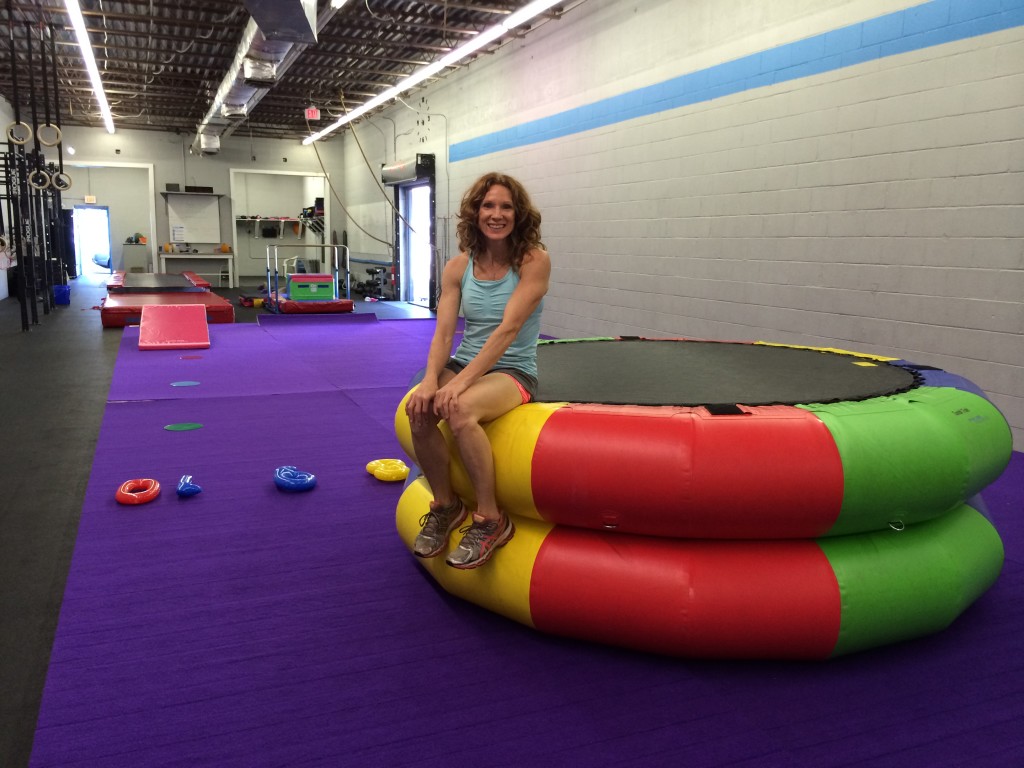 The owner, Lanette opened the doors last summer and the classes are becoming more popular as families hear about this new gymnastic facility. Bounce is in Del Ray 
at CrossFit MVA (you do not have to be a member) & UpCycle Bldg 1712 Mount Vernon Ave, Alexandria 22301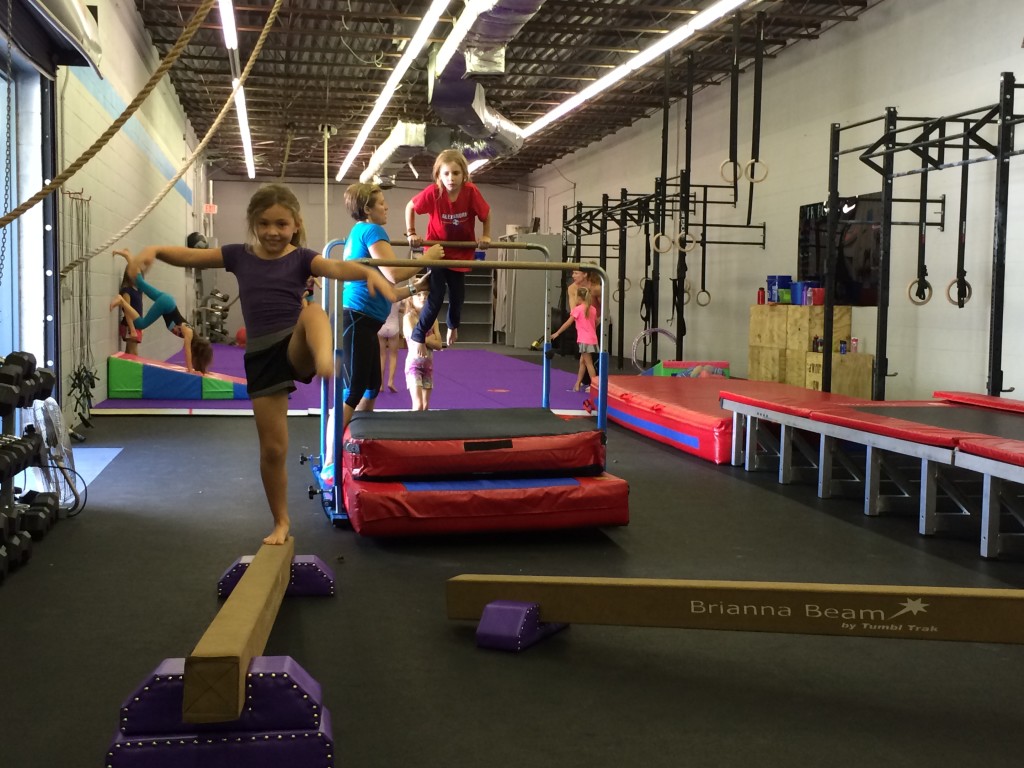 My daughter began taking classes with Lanette last fall and I have the highest praise for the classes and teachers. It's great for kids of all skill level. Lanette keeps the class fun, fast paced and challenging. Lanette's enthusiasm and  positivity shines throughout all of her interactions with her students. She allows students to try one introductory class for free.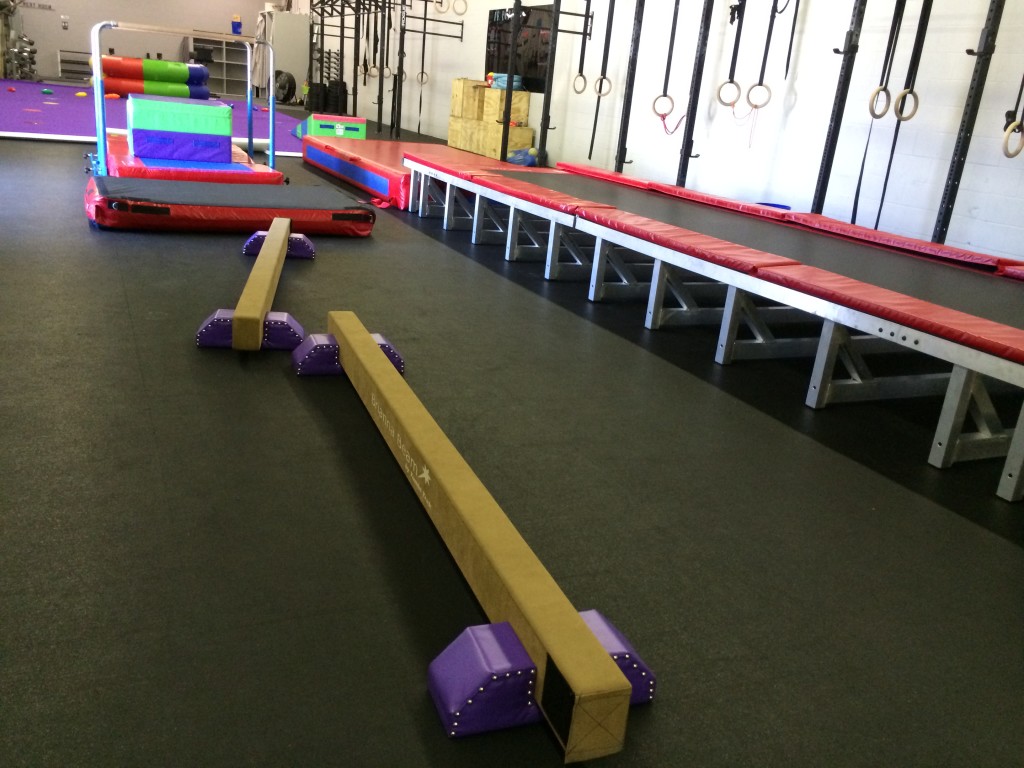 Bounce is a recreational program with fabulous, portable equipment from Tumbl Trak. They have a 20′ tumble track and landing mat, a cheerleading tumbling floor with carpet bonded foam, Jr. Parallel Bars, Jr. Balance Beams, Vaulting Mat, Wedge Mats, a Developmental Fitness Wheel, as well as pull up bars, rings and ropes. Their classes are beginner to intermediate. They follow USAG fundamental skills that lead to skill progressions and routines.
Sign up for all classes at Bouncealexandria.com