Every Summer Alexandria Library SummerQuest and SummerQuest Jr. puts together an amazing line up of fun and educational programs for kids during the summer months. You can find the incredible schedule of events of the Alexandria Library Website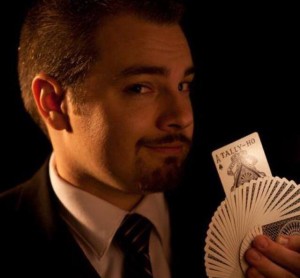 Programs include Alexandria'a Mobile Art Lab, Rocknoceros, Kaydee Puppets, Science Night, Dance Parties, Live Animal Shows, Uncle Devin, Movies, Groovy Nate, Mad Science, Magician Joe Romano, Shazam Magic, C. Shells, Oh Susannah, Kofi Dennis Storyteller, Wii Gaming, The Great Zucchini, Barefoot Puppet Theatre, Lego Event and more!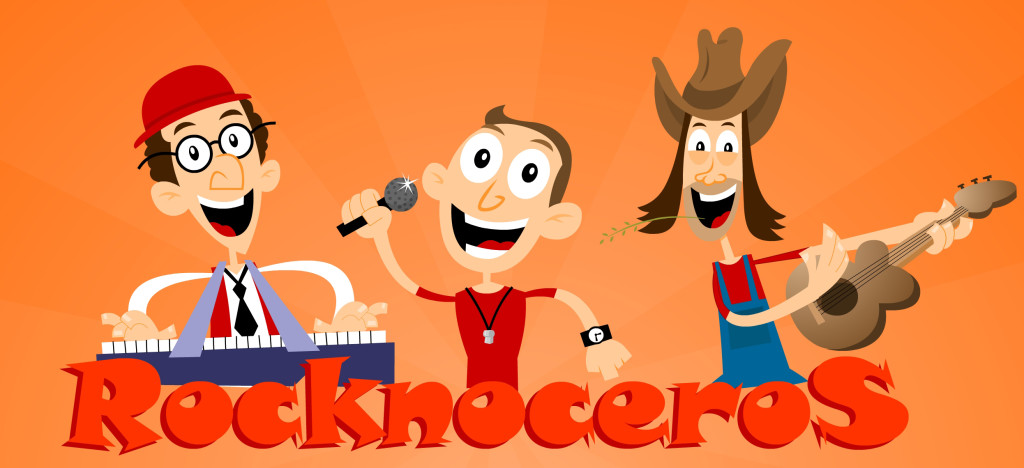 In addition to events, the library has a summer reading program to promote reading.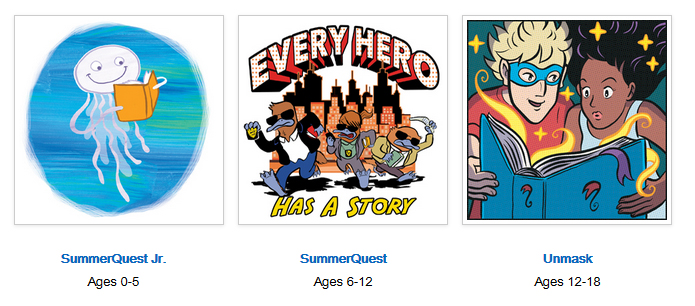 Beginning Monday, June 22, 2015, you can sign up for Alexandria Library's summer reading program! This year's theme is "Every Hero Has a Story." Students can only register for one summer reading program:
SummerQuest Jr., Ages 0-5
Kids between the ages of newborn and five years old can sign up for SummerQuest, Jr. They can either log books read or read to them or complete an early literacy activity sheet for a surprise. SummerQuest, Jr. also features fun programs such as funny puppet shows and lively music concerts.
SummerQuest, Ages 6-12
Starting on June 22nd, kids between the ages of 6 and 12 get to sign up for the Every Hero Has a Story SummerQuest reading challenge. SummerQuest participants also track the books they read and receive a special prize after reading ten books. The Library has also invited a group of special guests to entertain with music, magic and much more!
Unmask — Teen Reading Challenge, Ages 12-18
Students between the ages of 12-18 may register for the "Unmask" Teen Reading Challenge. After logging in 5 or more books, their names will be entered in a raffle to win one of two $50 gift cards. Rising 6th and 7th grade students may sign up for either "Every Hero Has a Story" for ages 6-12 or for the teen program, "Unmask." Overdue fines up to $25 will be forgiven for middle and high school students who register, read, and add at least one book to their reading logs.