If you're like me and my family, you're probably under-utilizing the city's recreation centers. I thought it was worthwhile to check out a few of the centers closest to us in Del Ray. My first stop was at Charles Houston Recreation Center, so here is my "review" on the city's newest recreation center.
901 Wythe St.
Alexandria, VA 22314
703.746.5552
Hours:
Mon-Fri 9 am to 9 pm
Teens only 9 -11 pm
Sat 9 am to 6 pm
Teens only 6 – 11 pm
Sun 1 to 5 pm
Fitness center
The fitness center and weight room are open when the center is open. Daily Visit is $5 for residents or $10 for non- residents. 3, 6 and 12 month passes are available for discounted rates. Children under the age of 15 are not allowed in the fitness center. 15 -17 must be accompanied by a paying adult and show photo school ID. Seniors 55+ get and additional discount.
Gym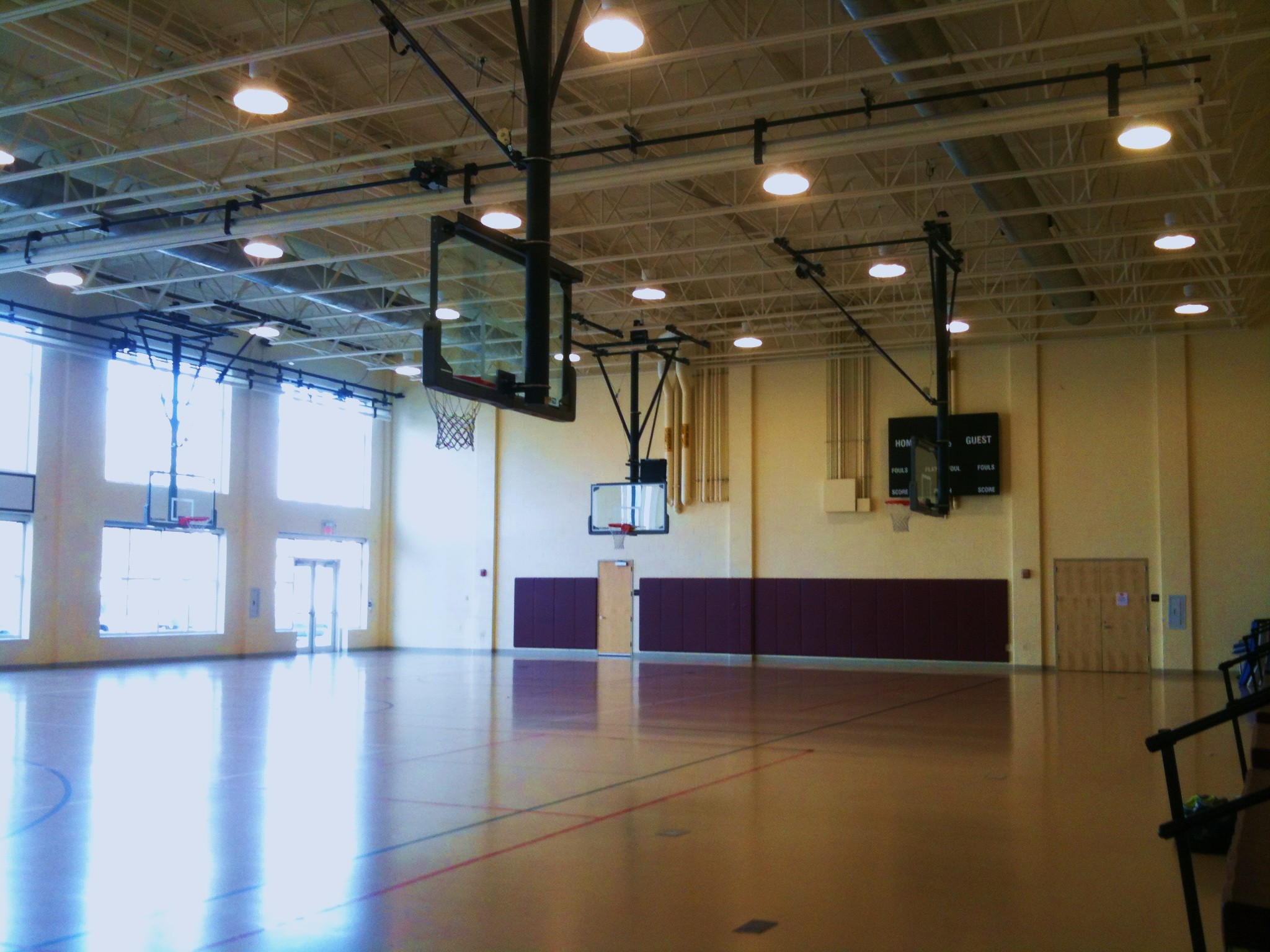 The gym is always a big hit with my oldest child and my husband. The gym is not available to rent but is frequently usually open for free play. Be sure to call ahead to check on the daily schedule though.
Pool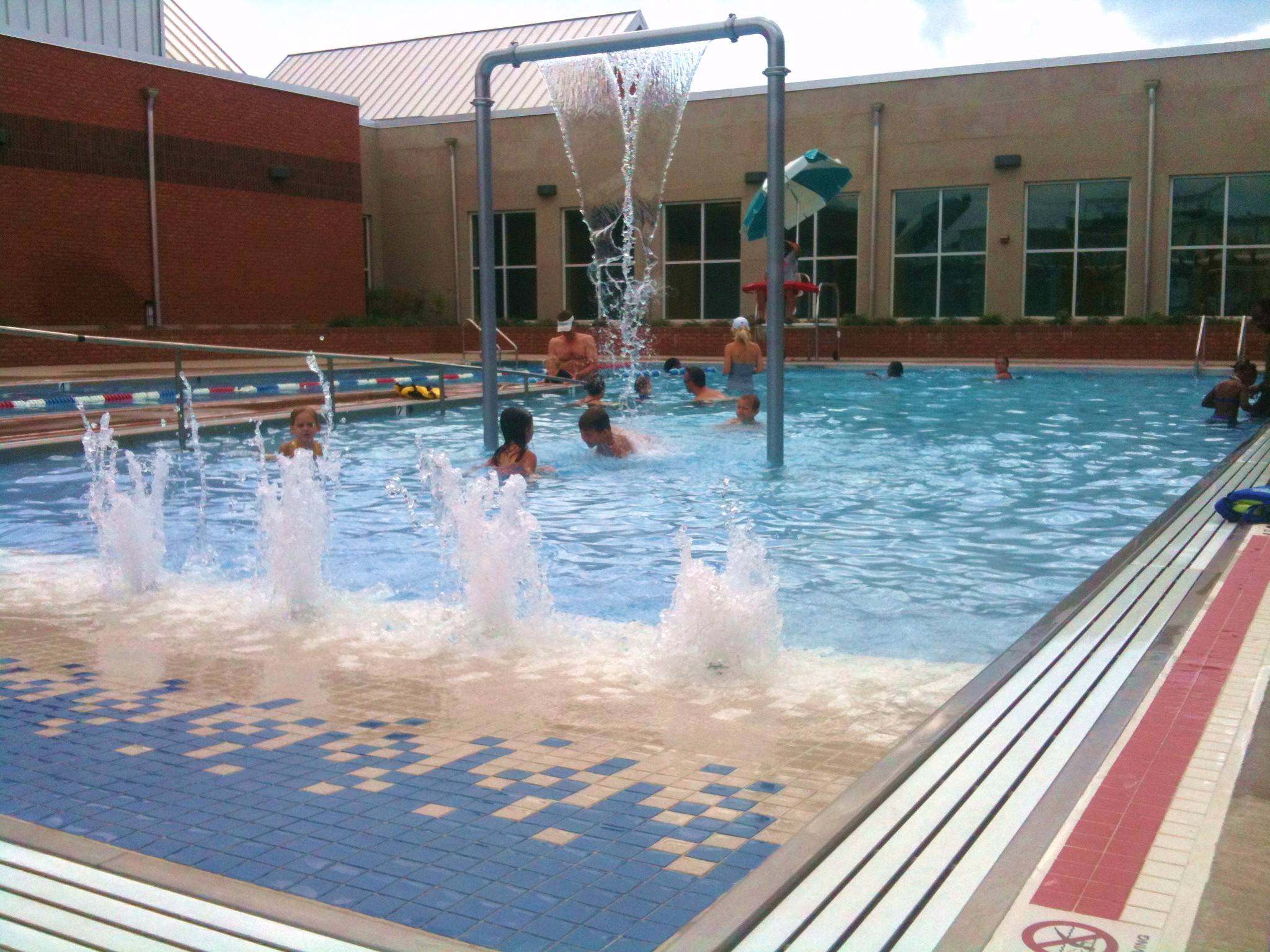 The pool features zero entry slopes to a mere 3′, a perfect set up for little ones. The pool offers daily rates and season passes that are very affordable. Parents are welcome to accompany their children though. There are two short lap lanes at 4′ depth. There are several bubbler and spray fountains for little ones to play in along with a "waterfall"
There are several small clean bathrooms at the pool area that are family friendly. There are no concessions available and food and drinks are not allowed in the pool area, however they encourage you to step outside of the fenced-in pool area to enjoy snacks and lunch in the grass.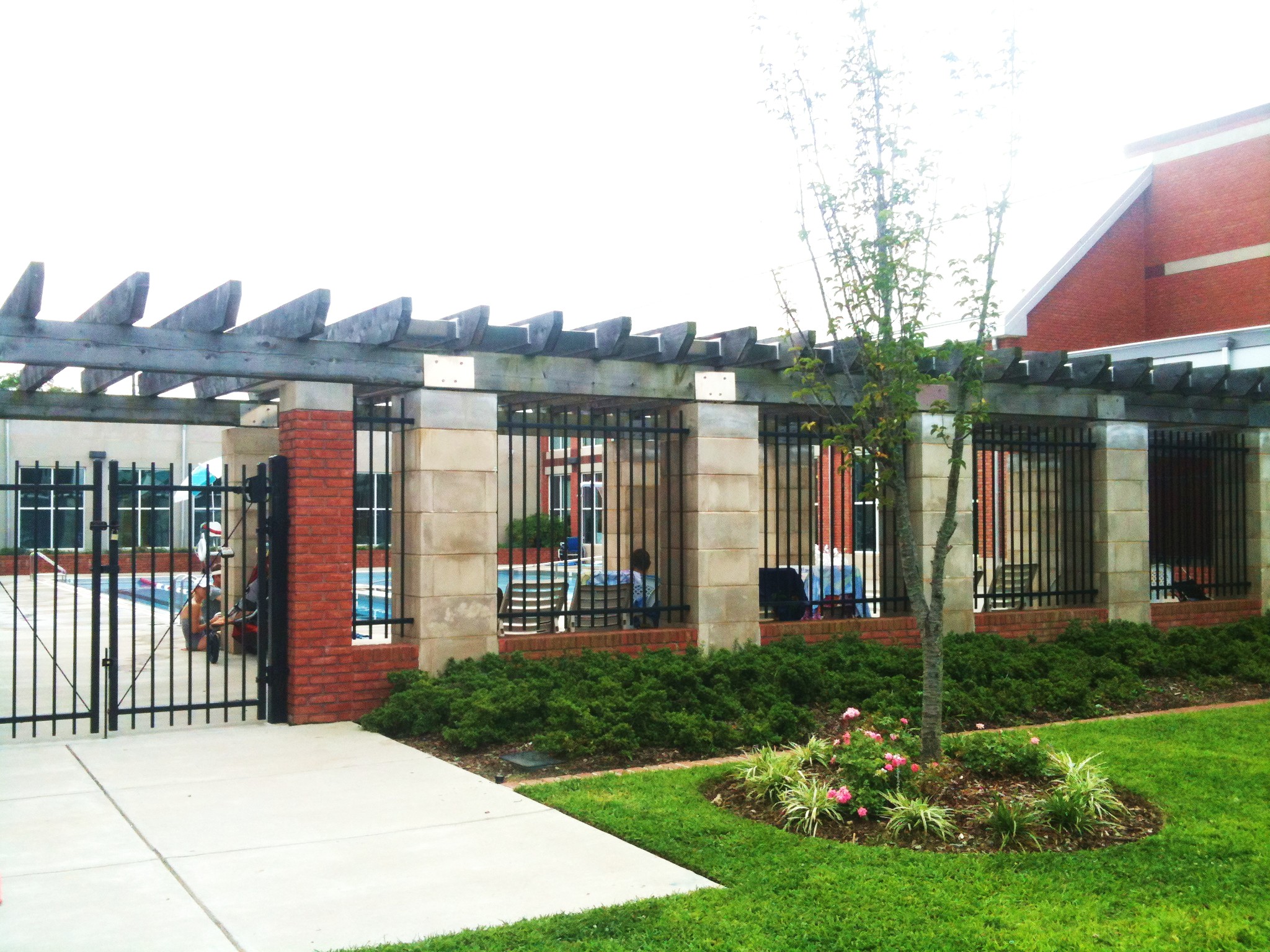 The pool usually doesn't have a crowd so it's a perfect spot to take little ones.
Soft Play Room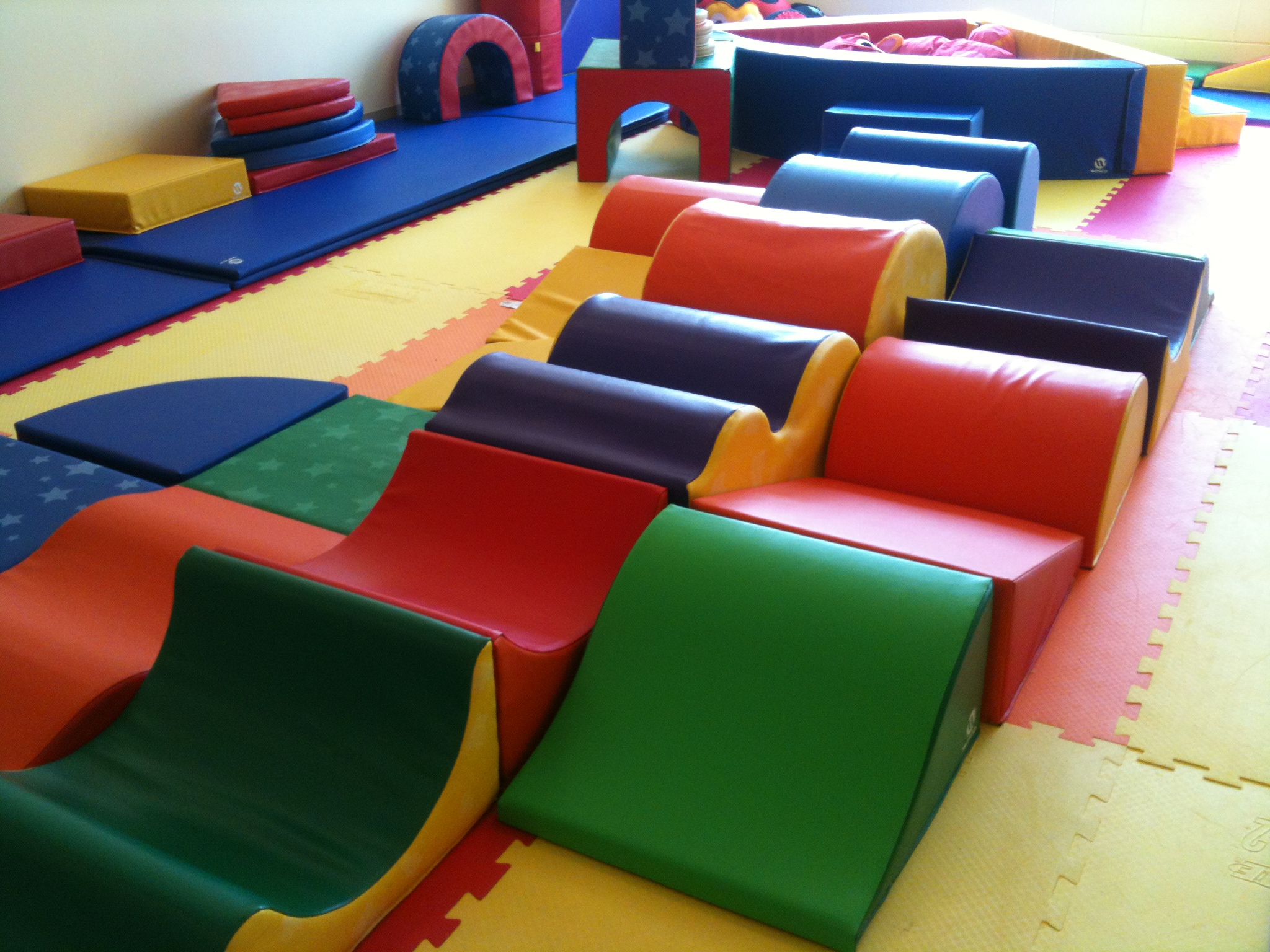 The soft play room is a mini version of the soft play room we all love at Chinquapin Rec. Center. This soft play room is perfect for the smaller ones that may get run over by the older kids at Chinquapin. There's wall to wall mats with colorful climbing structures limited in height to one foot. A small ball pit is in the room along with games, toys and wee ones seats.
Soft Play is open for ages 0-5 with adult.  This unstructured drop–in playgroup encourages motor skill development on three-dimensional mats. An adult must accompany each child/family. Socks are required for all. Please call ahead for availability as there is a max of 16. Admission Fee: $5 Residents/$10 Non Residents (Chaperones are free)
Mon-Fri 9 a.m. to 9 p.m.
Sat 9 a.m. to 6 p.m.
Sun 1 p.m. to 5 pm
This room can be rented for birthday parties! This is the space I'd dreamed of for my daughter's first birthday.
Game Room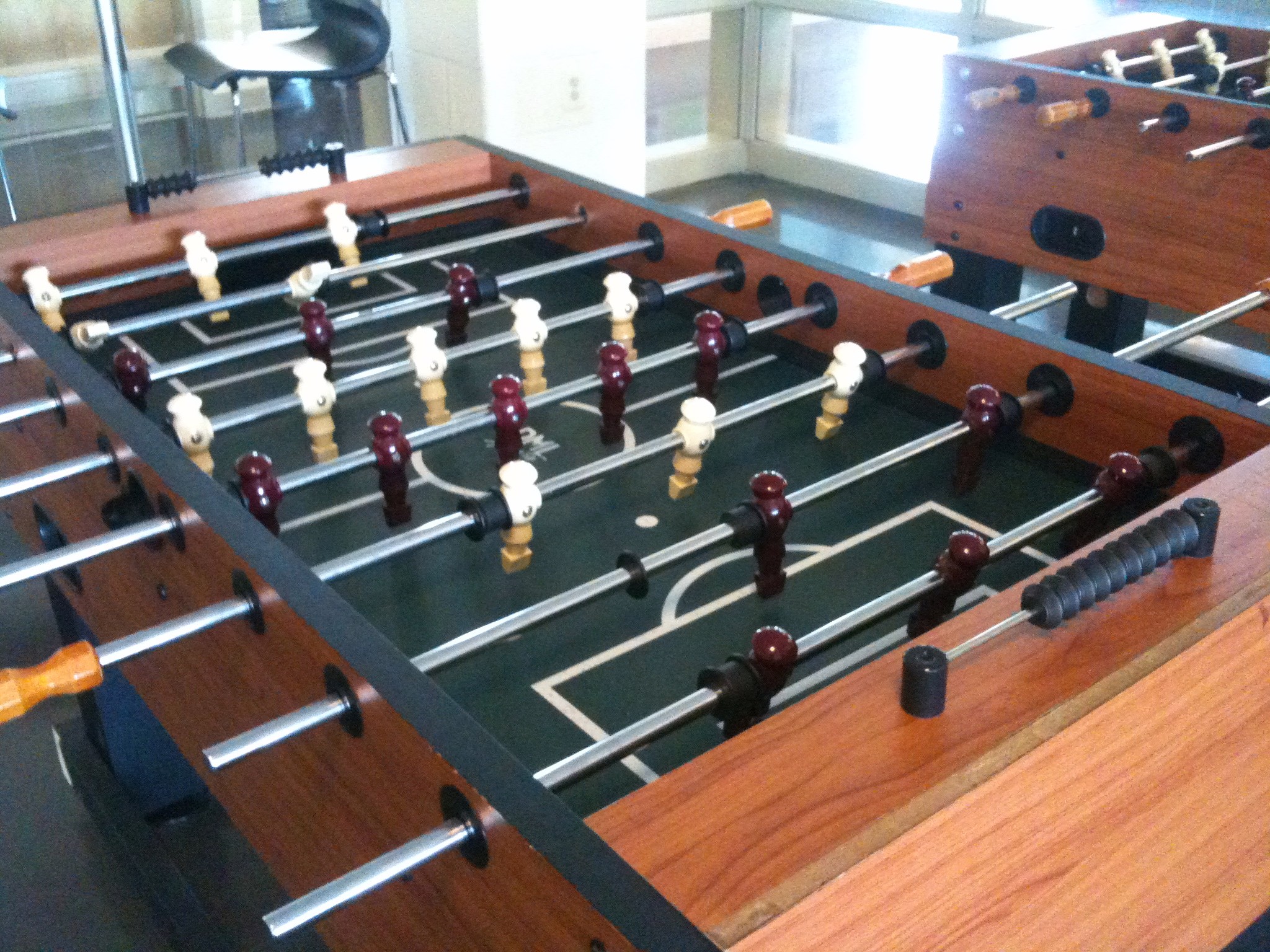 The game room facility offers a pool table, ping pong table, Foosball and air hockey table, all for free use by city residents. This seems like a perfect hang out for rainy days and older, competitive kids.
Playground
The outdoor playground features a soft surface and is completely enclosed. The only entry to this playground is through a door from the Rec. Center. The play system has a slide, climbing structures and monkey bars.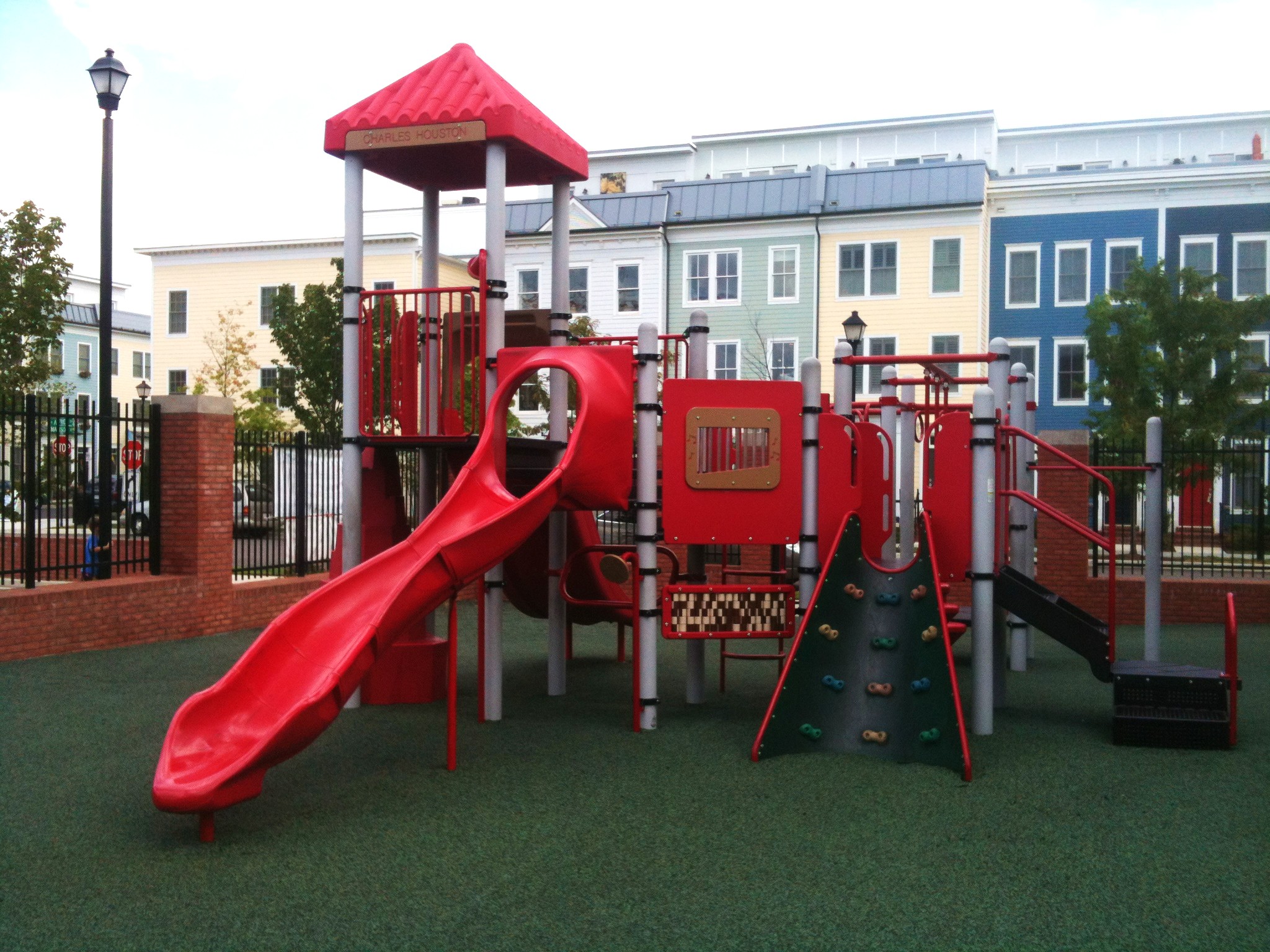 Programs
A number of programs are offered at the facility through the Alexandria Recreation Department. You can view the Program Guide to see all the classes and times. Classes for children include swimming, Little Gymmies, Abrakadoodle Doodlers, Music Together, Tiny Dancers, youth chess, gymnastics and mom & me yoga.
The facility offers after care for school age children. The aftercare program uses the facility on Mon. – Fri. from 2:30 pm – 6 pm. (Please note that during these hours, after care children will be present throughout the  center, in other areas mentioned above.)
The Advisory Board has created this helpful website that covers general information, fees, programs and activities.
Be sure to check out this Alexandria gem!