Dental Excellence opened in December at Del Ray Towers located at 3116 Mt Vernon Ave. and I was happy to have the opportunity to see their office and meet with Dr. Sheri Salartash. Neighbors are invited to stop in to meet the staff and get a tour. Dr. Salartash is an experienced dentist that wanted to open her practice in a progressive neighborhood that would embrace her desire to practice holistic dentistry. The office provides comprehensive dental care such as ortodontics, cosmetic dentistry, soft tissue laser, implants, whitening along with preventative care. Dental Excellence offers treatment for children as young as newborn that are tongue tied who may be experiencing problems feeding.  Dental treatment begins for children as young as two. Dr Salartash notes that screenings for traditional & physiological orthodontics screens should start early since between the ages of 2-6 years is a critical age. For orthodontics, Dr Salrtash notes that the best results happen before the age of 12.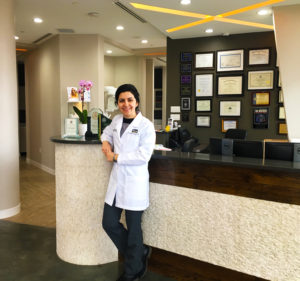 Dr Salartash focuses on patient education and wants patients to understand and work as part of the team to create a treatment plan. There are numerous things that set this dentist office apart. I was impressed with the massaging chairs, parafin wax treatment, heated blankets, digital x-rays (that are low dose), mercury free dentistry, advanced water filter system and use of NU Calm instead of nitrus. Bonus points go out to this office for having changing stations in the restrooms! Dr Salartash is a new mom herself and dedicated to providing a full range of services to make your child and your experience positive.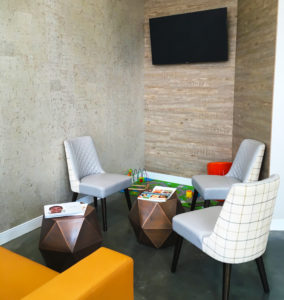 The office sees patients on Mon., Tues., Thurs., Fri. and Saturday and they work will all major PPOs. They also offer yearly membership rates that include 6 month cleanings and discounts on treatments for those that do not have dental insurance. Be sure to check them out soon!