Do you have a child that loves to sing? The Del Ray Kinderchoir is launching it's 2015/16 season and registration for children in grades 1 – 4.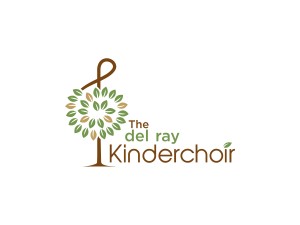 The choir was founded in January 2015 by Del Ray residents Kay Sidahmed and Paula Thomas. They have fond memories of their first childhood choir experiences, which led to a life-long love of singing.
From January through May of this year the 21 young choristers rehearsed out of Kay's home and had a lovely recital at The Del Ray Artisans Gallery at the end of May. They were proud to present what they had learned and performed selections in six different languages.
The choir provides an opportunity for children in grades 1- 4 to experience the joy of group singing in a non-competitive environment, while striving for musical excellence. Children will sing from the rich offerings of American and international folk music as well as from classical repertoire.
Rehearsals include vocal exercises, sight singing, general musicianship, choral language and discipline, singing and dancing games. The Del Ray Kinderchoir rehearses every Thursday, starting September 10, 2015 form 4:30pm-5:30pm at Del Ray United Methodist Church.
The choir will be performing at Del Ray's beloved Art on the Avenue festival on Saturday, October 3, 2015.
For more information and registration please visit www.delraykinderchoir.org