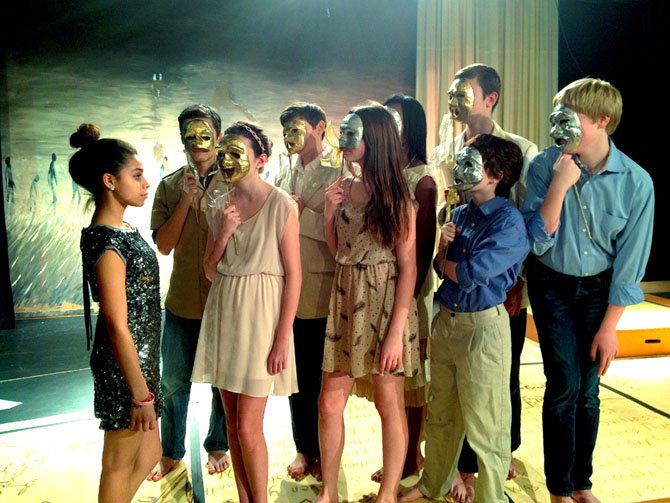 Don't miss the George Washington Middle School players THIS WEEKEND for the final 2 performances of the acclaimed one-act musical Once on This Island, a Caribbean version of The Little Mermaid.
The Del Ray Baby family went to see the musical last weekend and gave it two thumbs up! The cast was energetic, full of talent and the story kept our 6 year old engaged the whole time.
Once on this Island has an exciting musical score that mixes Calypso, Reggae, and Salsa with classic Broadway show tunes. Tickets are only $5 and can be purchased at the door. This is a family-friendly production for children and adults of all ages.
WHEN:
Friday, April 19th, 7PM
Saturday, April 20th, 7PM
WHERE:
George Washington Middle School
1005 Mount Vernon Avenue
Alexandria, VA
PRICE: $5 per ticket, cash and check only, tickets on sale 45 minutes before the performance.