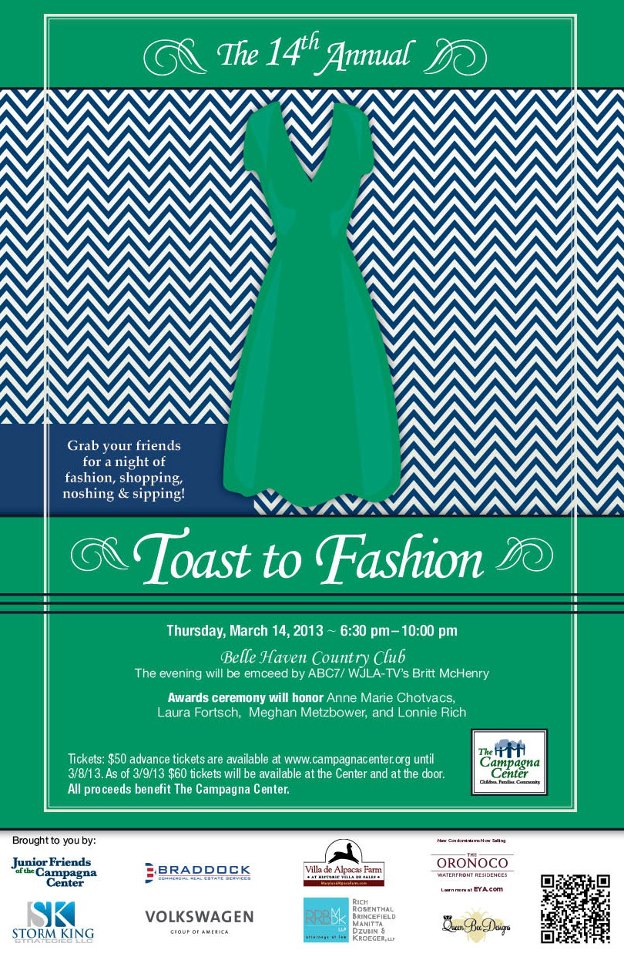 I know you're like me and you could use a night out with your girl friends! Come join the The Junior Friends of The Campagna Center at the 14th Annual Toast to Fashion, which will take place on Thursday, March 14th from 6:30 -10 pm at Belle Haven Country Club. This annual event combines a fashion show, marketplace, raffle, and cocktail reception. For the third year, ABC-7/WJLA's Britt McHenry will serve as emcee. Proceeds from this event help support programs of The Campagna Center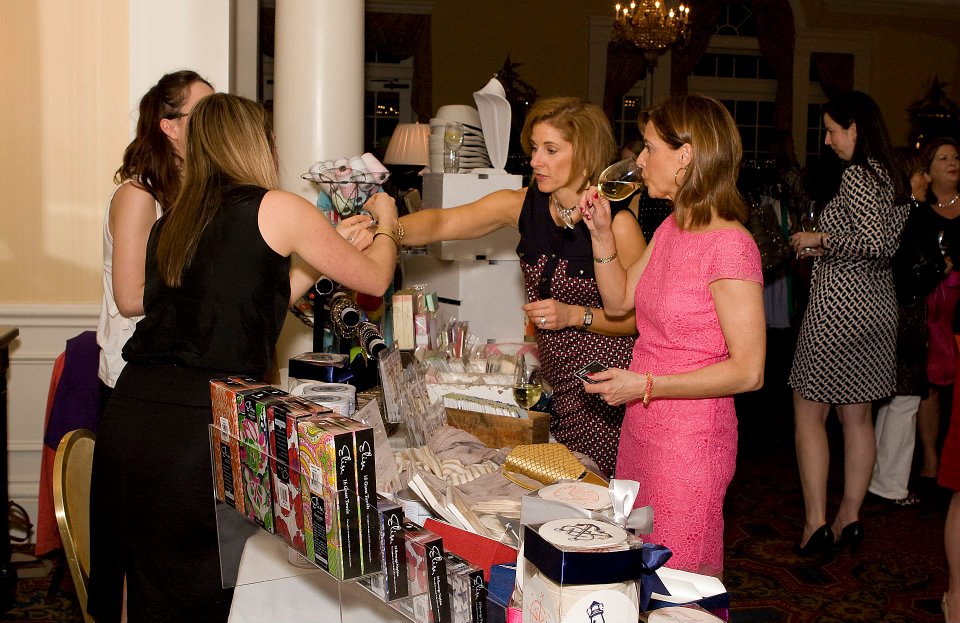 Participating vendors: Arbonne, Bronzed Berry, The Hat Lady, J. Ryan Jewelry, Pink and Brown, Queen Bee Designs, Rachelle Celine, Scout Bag and Bins, Shop Mamie, Skinfinity, Stella & Dot, The Lucky Knot, Toka & Chris, Top It Off, Villa de Alpacas Farm, Whyte House Monograms, Belt It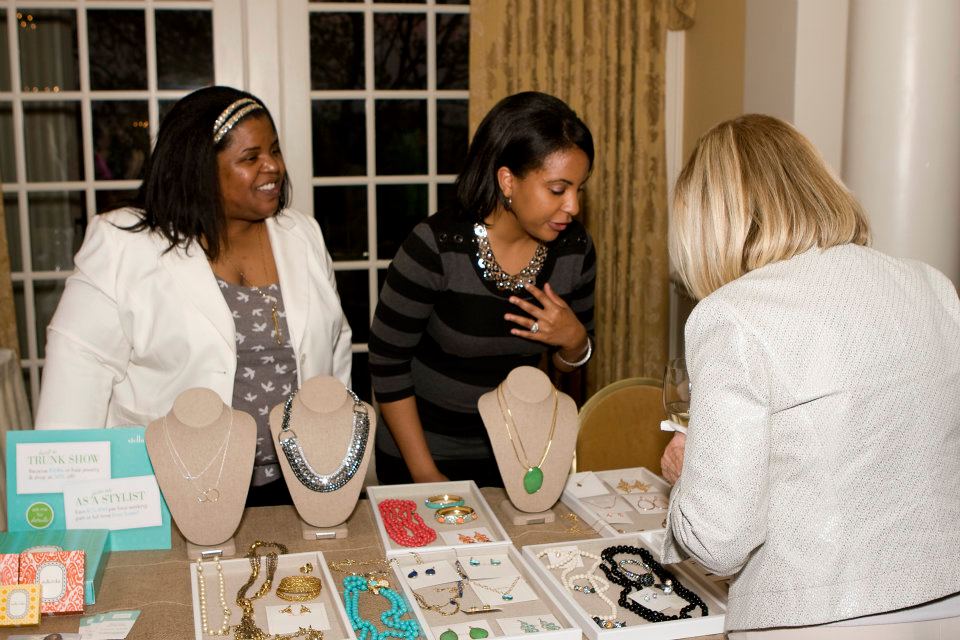 Participating Shops & Boutiques: Bishop Boutique, Bloomers, Brooks Brothers, 529 Kids Consign, Gossip on 23rd, Gossypia, J.McLaughlin, J.Ryan Jewelry, Kiskadee, Monday's Child, Periwinkle, Pink and Brown, Purple Goose, Queen Bee Designs, Shop Mamie, Stella & Dot, Toka & Chris, The Lucky Knot, The Pink Palm, The Shoe Hive, 3 Sisters, Top it Off, Zoe Boutique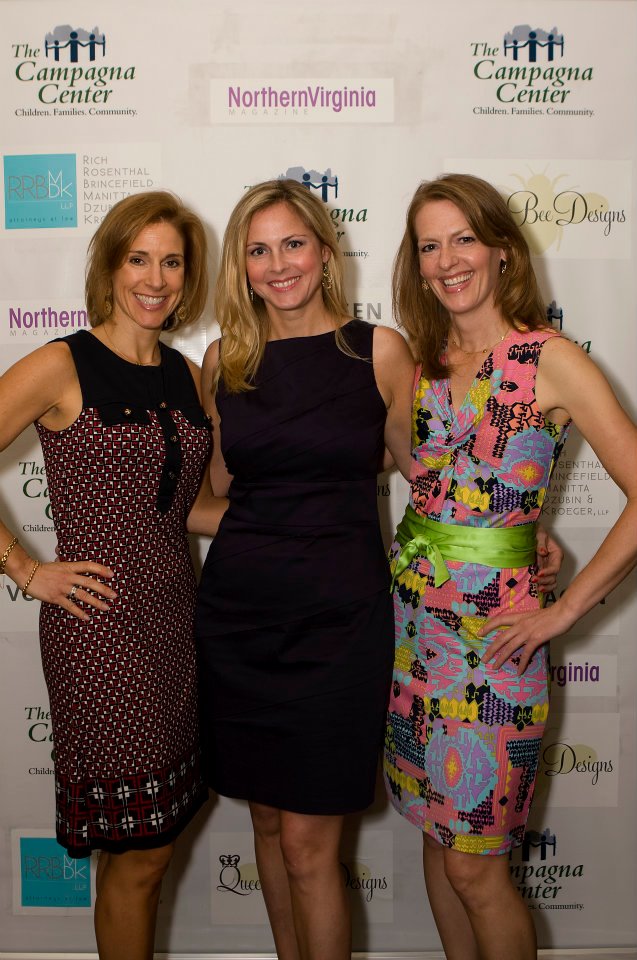 Event Details: March 14, 2013 6:30-10 Belle Haven Country Club 6023 Fort Hunt Road Alexandria, VA 22307 Tickets can be purchased at
www.CampagnaCenter.org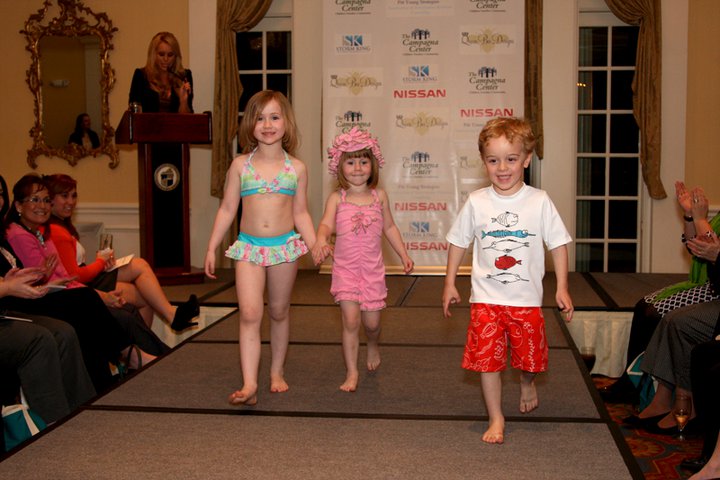 About The Campagna Center
For nearly 70 years, The Campagna Center has been committed to fostering a positive environment for Alexandria's children and families. The early childhood programs serve some of the neediest children in the community and help ensure they are prepared for school. In addition, the Center operates after school programs for elementary students where tutoring and enrichment experiences reinforce academic and social skills needed for success in school and life. Vital youth development programs are also provided at T.C. Williams through Building Better Futures and the Center supports adult/family literacy through the New Neighbors program.
Breaking News- A little bird has swooped down and shared some GREAT news! Kiskadee cares!!  Kiskadee supports the Campagna Center and the Junior Friend's Efforts, and they would like to support our Toast to Fashion Event.  That's why if you stop into Kiskadee between now and March 14th, the day of the event, they will offer 15% off apparel and shoes (in stock and full priced merchandise), as well as give back an additional 15% of the purchases to the Campagna Center!  Perfect time to fly in and grab your Toast to Fashion outfit!