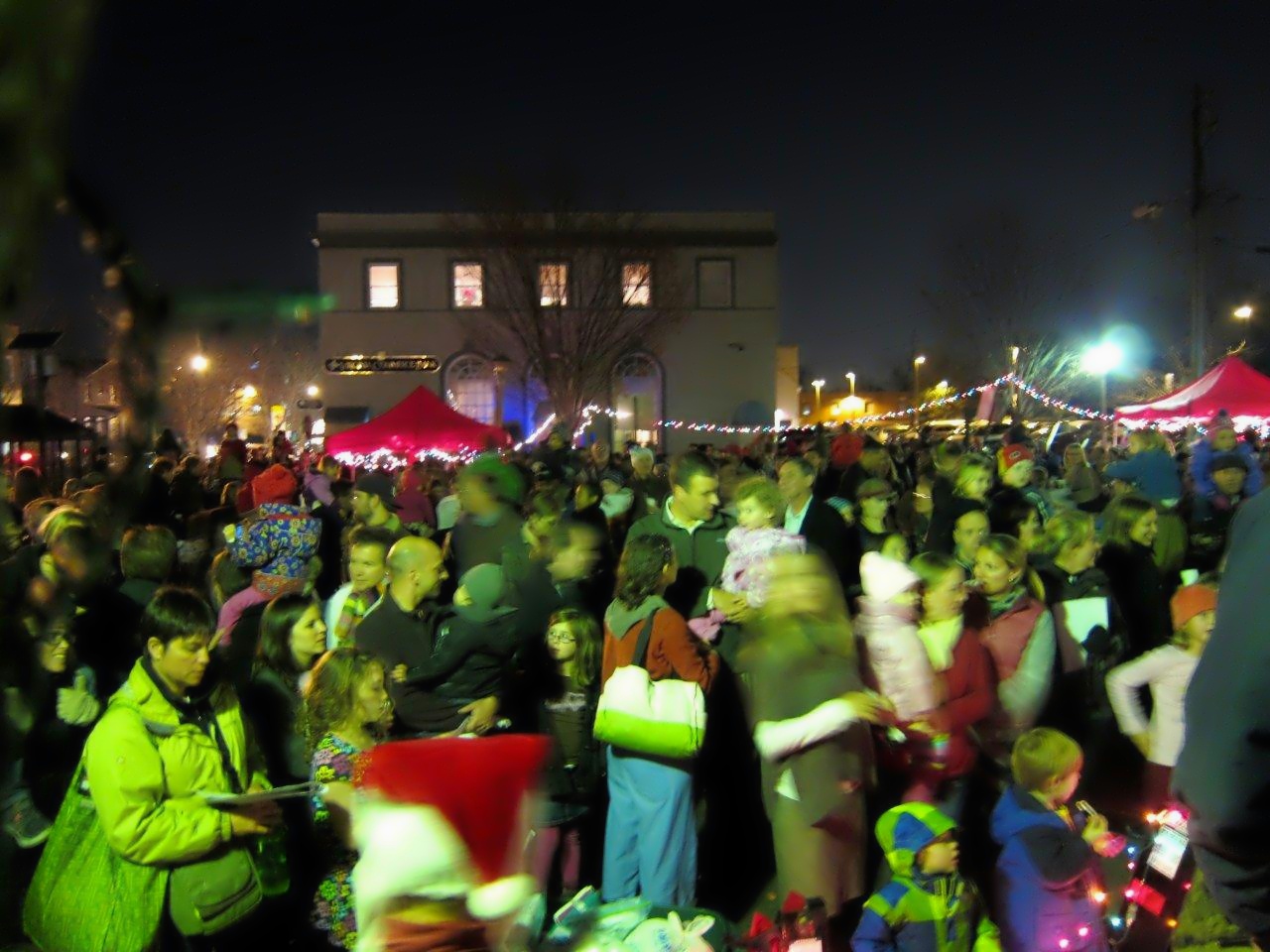 Don't miss the annual tree lighting this coming Friday Dec. 7th at the Del Ray Farmer's Market parking lot, located at the corner of Mt. Vernon & E. Oxford Ave. The festivities will begin at 6 p.m.  Each year the Del Ray Business Association sponsors thousands of luminaries that are lit up and down Mt. Vernon Ave. and singing holiday favorites led by Del Ray's own Kate Moran Band.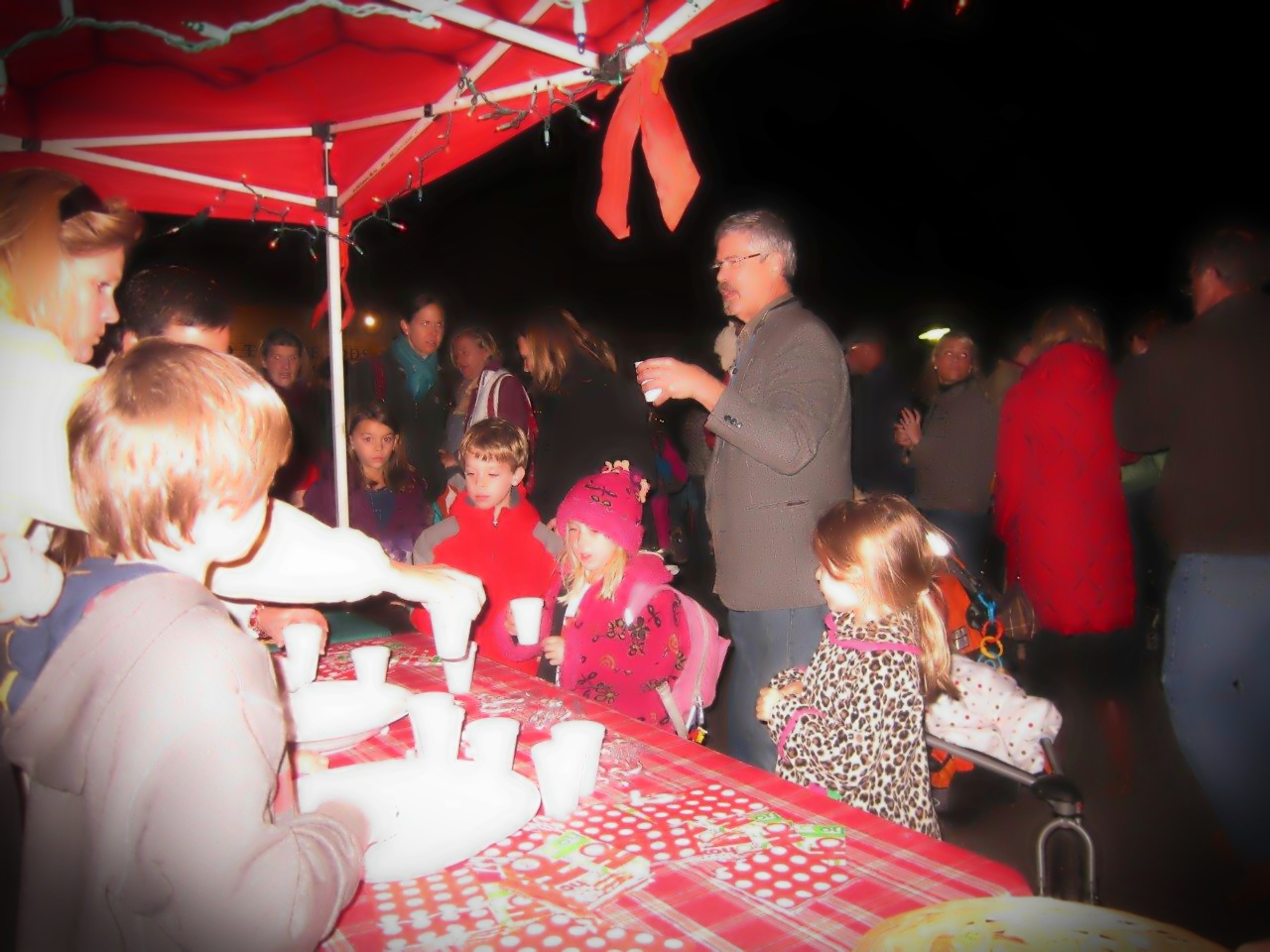 There will be hot chocolate and cookies and Santa will arrive after the crowd sings 'Here Comes Santa Claus'. Santa will have candy canes for the kids and there is a photographer that will be taking pictures of the children with Santa that you will be able to download on-line.
In the spirit of the season and to help those less fortunate this holiday, the organizers are asking everyone to bring needed items for the Carpenter's Homeless Shelter, including food (especially soup & canned meat), new twin sheets, disposable diapers and personal items (deodorant, razors, etc.). There will be drop-off boxes at the Farmers' Market on Friday evening.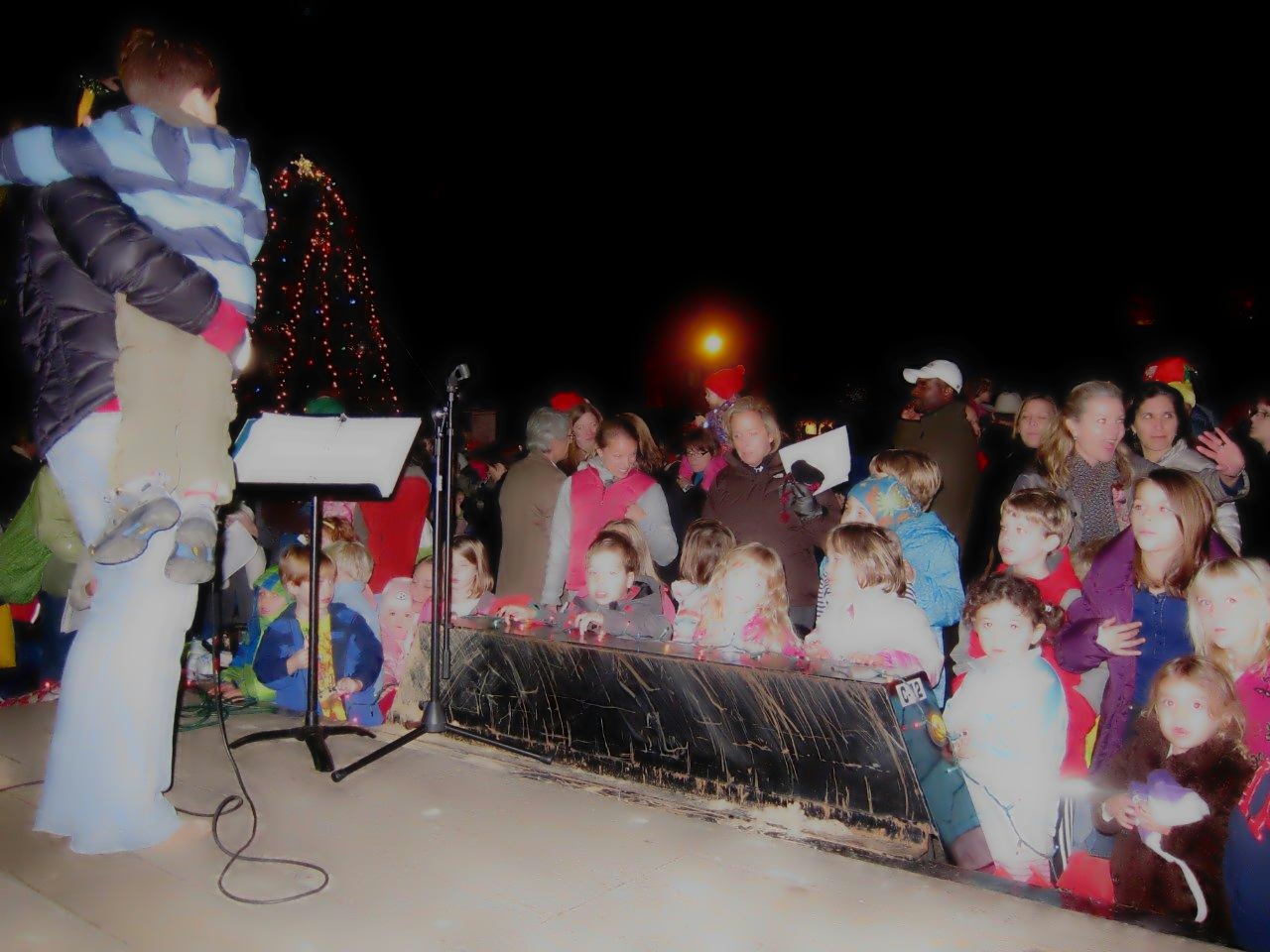 This is a great opportunity to see why Del Ray is such a magical little neighborhood. You can stop by one of the many businesses that will be staying open until 9 pm as part of the Holiday Celebration. Many stores will have specials and fun events. The brand new The Nest Academy daycare will also be having an open house from 6-8 p.m. and have free pictures with Santa. There will be a wine tasting hosted by Swirl & Sip at A Show of Hands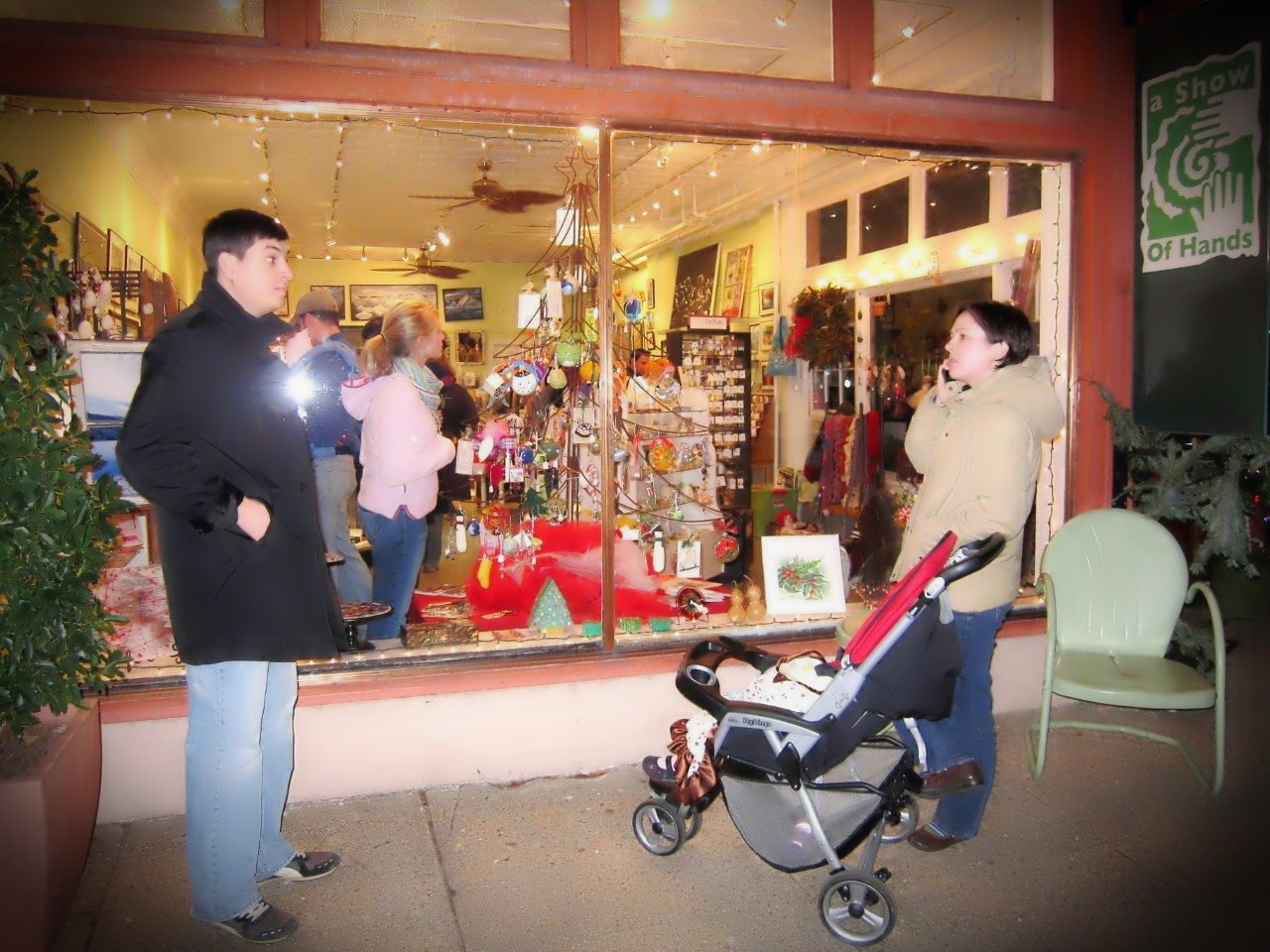 The Holiday Tree Lighting, Santa Visit and luminaries are sponsored by the Del Ray Business Association and are free.