**UPDATE**
**THE HALLOWEEN PARADE HAS BEEN CANCELLED DUE TO THE STORM**
Halloween will be here next week, so that means this coming Sunday is the annual Del Ray Halloween Parade!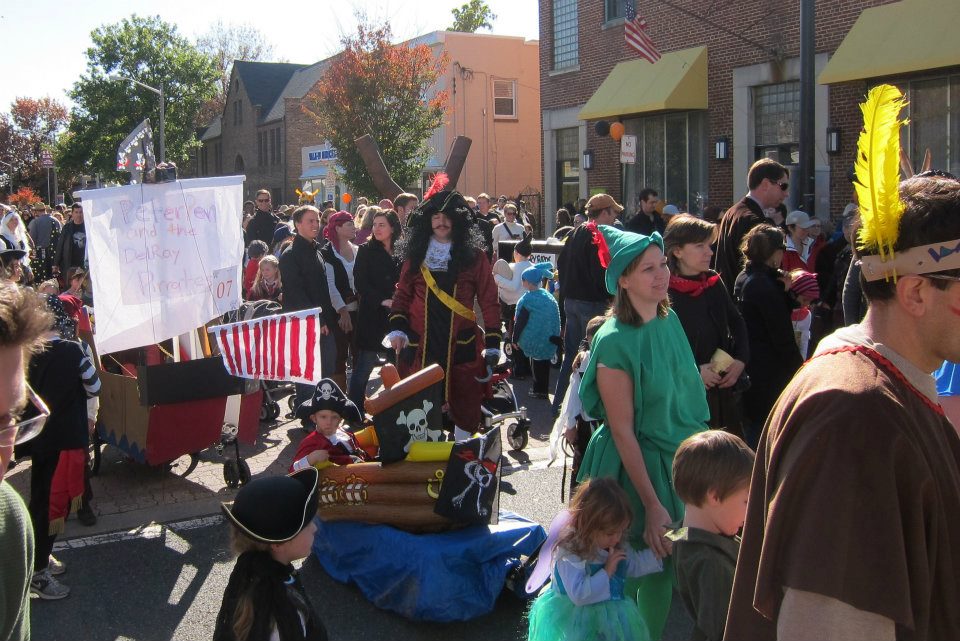 This year it will be held on Sun., October 28th at 2 pm. Last year, more than 5,000 participated in this annual event which included over 2,000 children, special dignitaries and elected officials; over 50 pets in Halloween costumes; and 25 decorated strollers.
The parade begins at 2 p.m. at Mt. Vernon Avenue, just south of E. Bellefonte and continues down Mt. Vernon Ave. to the Mount Vernon Recreational Center play fields at the intersection of Mt. Vernon and Commonwealth Avenues. Children, pets, and strollers in costumes are invited to march and show off their finest and scariest Halloween garb.
This year's parade featured awards for Best Pet Costume, Best Decorated Business, Best Decorated Home, and Best Decorated Stroller. Judges include elected officials & City Dignitaries.  Awards will be given out at a brief ceremony at Mt. Vernon and Commonwealth Avenues following the parade, along with refreshments (hot dogs donated by 7-Eleven, cider, and cookies) and goodie bags for the children (including as long as they last, healthy bags that will not have any candy). Entertainment will be provided by the popular band Mars Rodeo and again this year thanks to the Alexandria Jaycees there will be games and activities for the children. They will take place at the Mt. Vernon fields immediately following the parade. The Parade and all activities are free!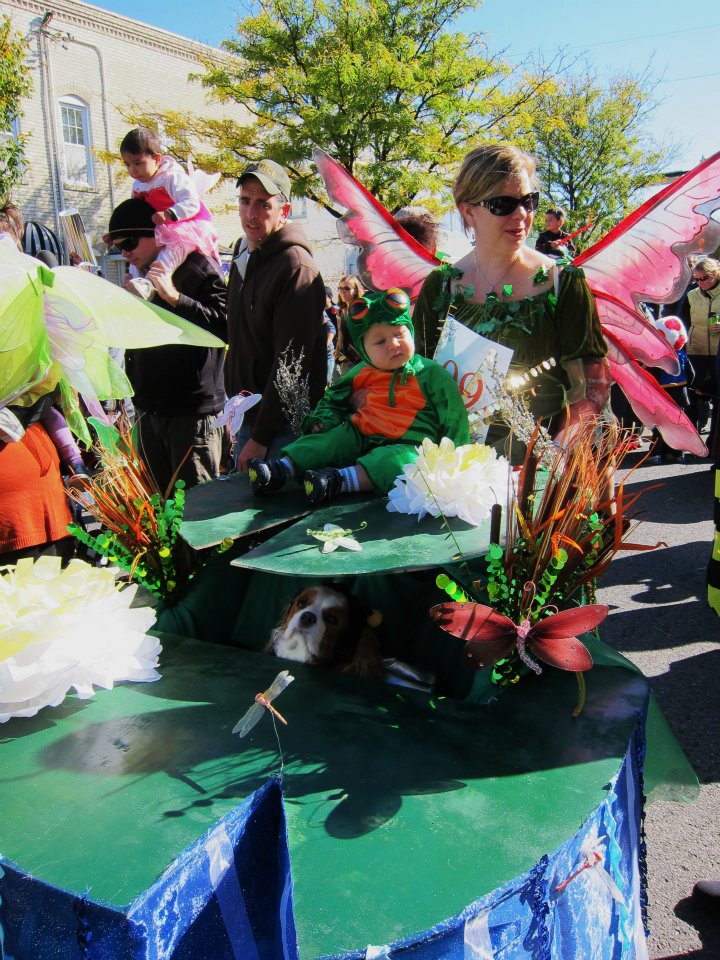 This year, please note that there is a major change for Stroller Entries for both registration location and judging. Based on feedback from parents, judging for the Stroller Competition will be done prior to the parade. Stroller entries must register by 1:30 pm at the corner of Mt. Vernon Avenue and E. Howell. Look for long string of orange balloons & signs. Once registered, strollers will line up on Howell to be judged prior to participating in the parade. Please allow extra time to get to the judging area by 1:30 pm especially if your entry is difficult to maneuver or if you are a large group. There is no fee to register and there are lots of wonderful prizes donated from our local businesses. Categories are: "Creative", "Humorous", "Best Group or Family", "Less is More" and "Overall".
Registration for Pets begins at 1:30 pm on Mt. Vernon south of E. Howell Ave. Look for a long string of black balloons and signage to register your pet. Categories include: "Creative", "Team", "How Could You Do This to Me" & "Best of Show".
There is no registration required for children and families that march in the parade – they should gather at Mt. Vernon Avenue, south of E. Bellefonte. Don't feel like being in the parade? Watching can be just as fun to line up along Mt. Vernon Ave. and take in all the action!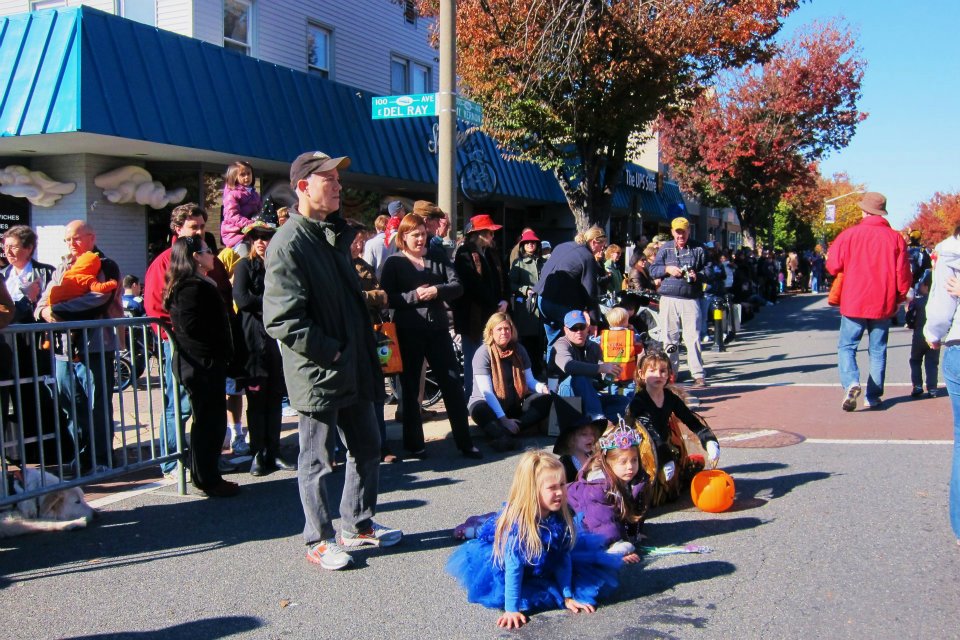 There are a lot of children that need Halloween costumes and once again the DRBA will collect costumes at Caboose Cafe & A Show of Hands and distribute them. If you've got costumes at home that your children have outgrown, these would be greatly appreciated! These costumes will be distributed on Saturday, October 27th, from 2-4 p.m. at the Mount Vernon Recreation Center.
Before the parade begins Bellies and Babies Children & maternity consignment boutique will have Sarah T. Henry Photography snapping pictures of your little ones in their costumes from 1-3 p.m. No cost for the mini photo shoot and she is offering 1/2 price on her digital images for $20 each ($40 value).
After the parade from 5 pm to 8 pm, for the 6th year, families can enjoy a Spooky Bean Halloween Haunted Graveyard (free!) that is being constructed by Bean Creative and will be located next to their lot at Mt. Vernon and E. Del Ray Avenue.