Recently I had the pleasure of meeting Alexandria mom, Kristin Brennan Matheis, who owns Preschool Palettes. I must say, I really loved what she does!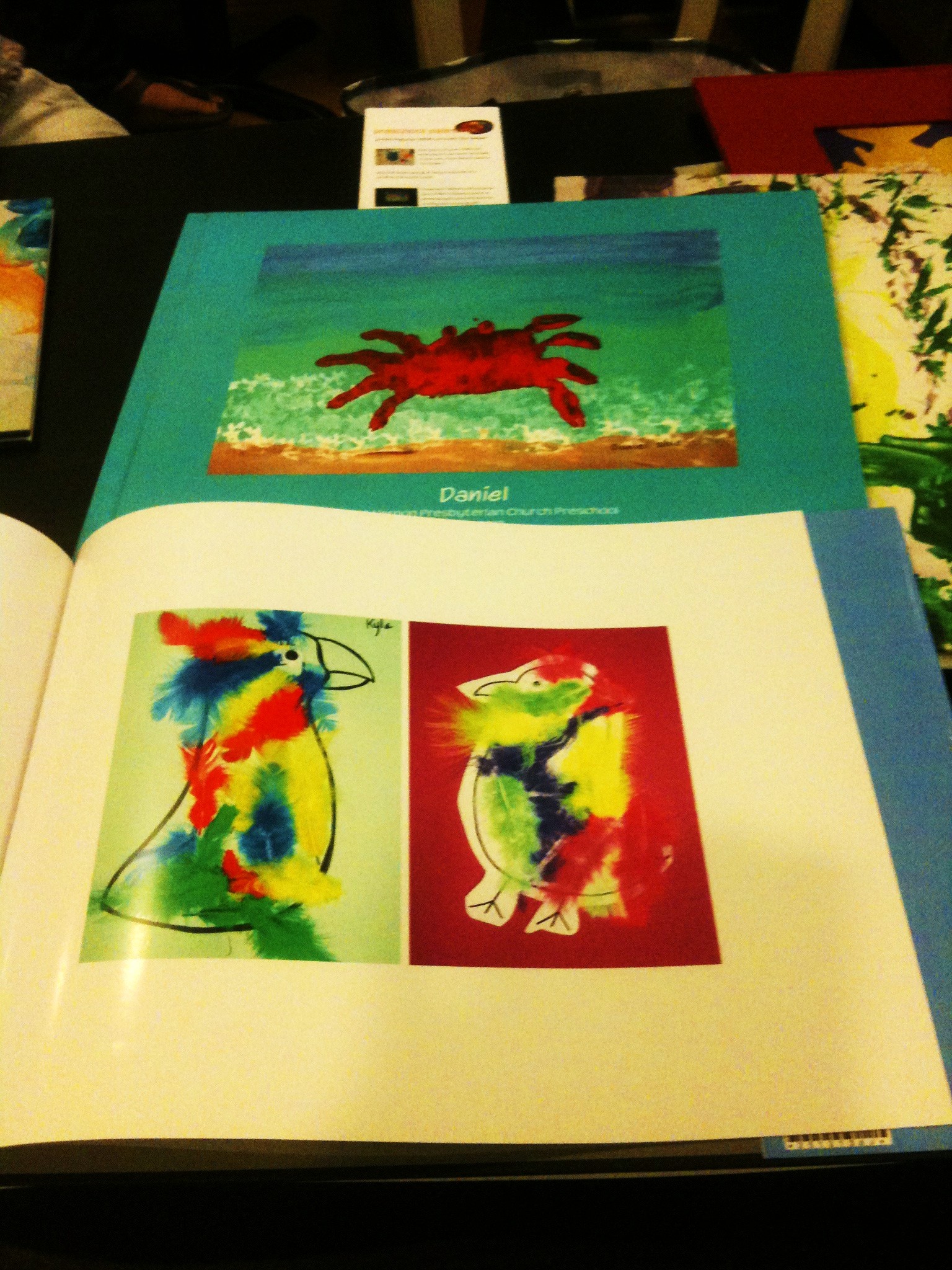 My oldest is now seven and my youngest is five. Every year I struggle with what to do with all of the adorable art work that they bring home. Here's where Kristin's business steps in. You collect that work, select the items that you deem to be sentimental or artistically worthy and then you bring it all to Kristin. The next step…she hands you back an excellent, perfect-bound book capturing your child's year in art! That's it. It's really that simple.
Kristin can put a picture of your kid in the front of the album with an age, school name or date. If you're really ambitious you can include a caption for each image, but it really can be as simple as turning over the artwork and waiting patiently for the outcome!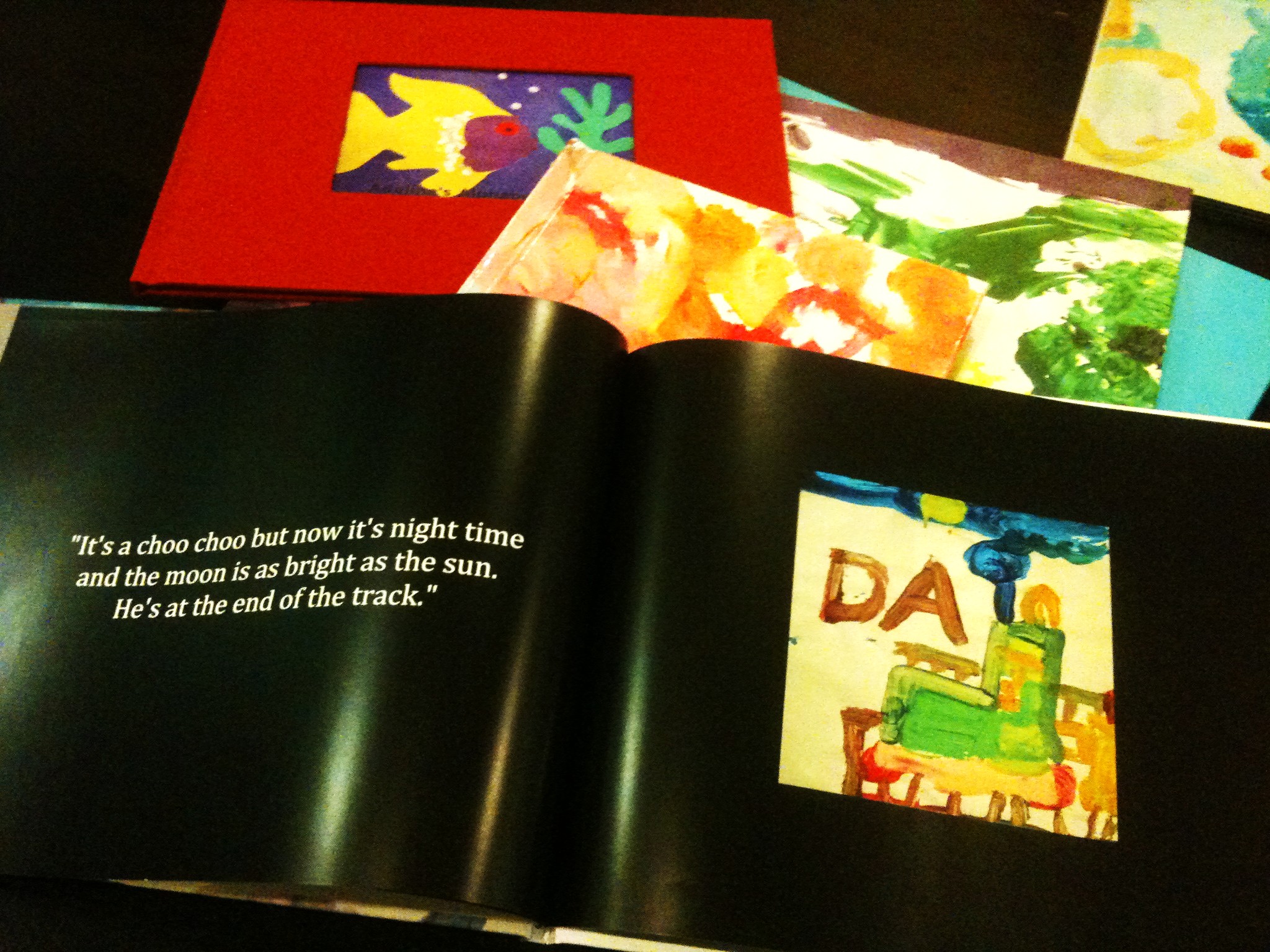 Kristin uses a combination of scanning and photographing to capture the art work in the best quality possible. She offers different book size options from small books (that would make perfect grandma brag books) to large scale portfolio size (coffee table book anyone?). Kristin says her own two kids love to flip through their books sitting in their home!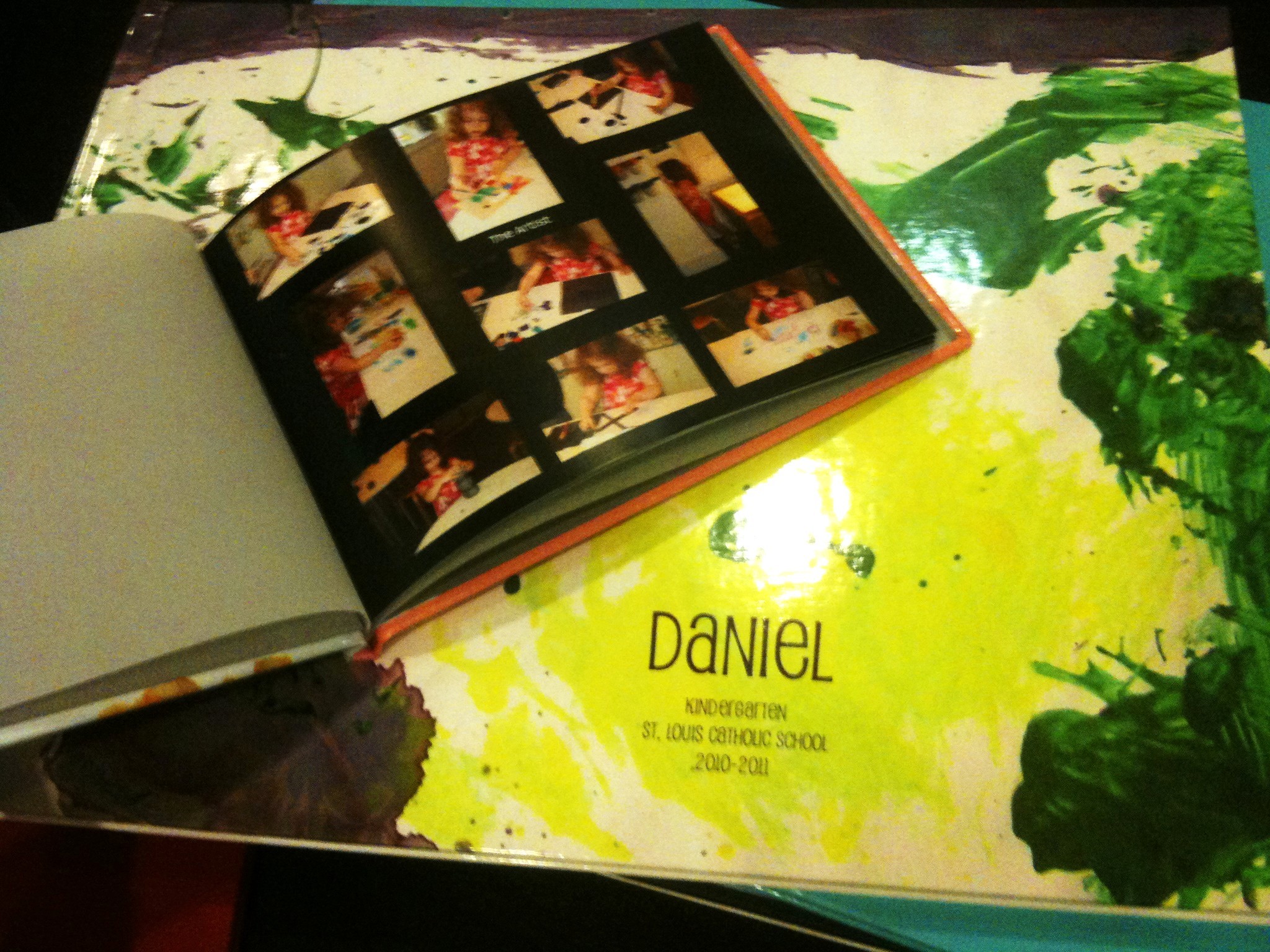 You can opt to go with a full color cover, a book jacket or classic linen cover.
Kristin accepts orders by private appointment and during previously scheduled public events (listed on her website). She can also be reach on her website or through her facebook page. She sets up many of her appointments at spaces like St. Elmos Coffee Shop and is available for booking at home parties.