The fourth annual Taste of Del Ray will run from 1 p.m. to 3 p.m. on June 3 in the parking lot behind Virginia Commerce Bank just off Mt. Vernon Avenue.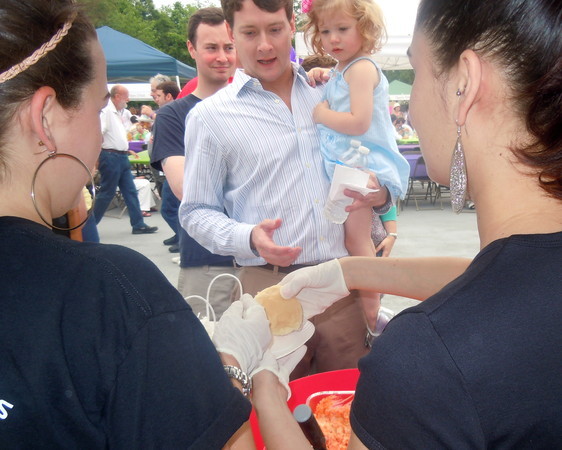 More than a dozen Del Ray restaurants are getting in on the event, which is presented by the Del Ray Business Association.
Tickets are $10 for adults and $5 for children under 12 and can be purchased in advance at the Del Ray Farmers' Market this Saturday from 8 a.m. to noon as well as on the day of the event.
Former "Hell's Kitchen" reality show winner Rock Harper, a 1995 T.C. Williams High School graduate, will serve as celebrity judge.
Festival-goers will be able to place votes for the People's Choice Award, while Harper will select his own Judge's Choice winners. The awards will be announced shortly after 3 p.m.
This year's participating restaurants include:
•Artfully Chocolate
•Caboose Cafe and Bakery
•Cheesetique
•Del Ray Cafe
•Del Ray Pizzeria
•Evening Star Cafe
•FireFlies
•The Happy Tart
•La Strada
•Monroe's
•Pork Barrel BBQ
•St. Elmo's Coffee Pub
•Taqueria Poblano
•A Thyme & Place
Adding to the fun and festivities of the afternoon, performing in the lot of the Del Ray Farmers Market during the Taste of Del Ray will be one of the areas most popular bands, Elroy Jenkins.