Bring the whole family to Alexandria's 35th Annual Memorial Day Jazz Festival on Monday, May 28, from 1 p.m. to 6 p.m. at Waterfront Park, 1A Prince St.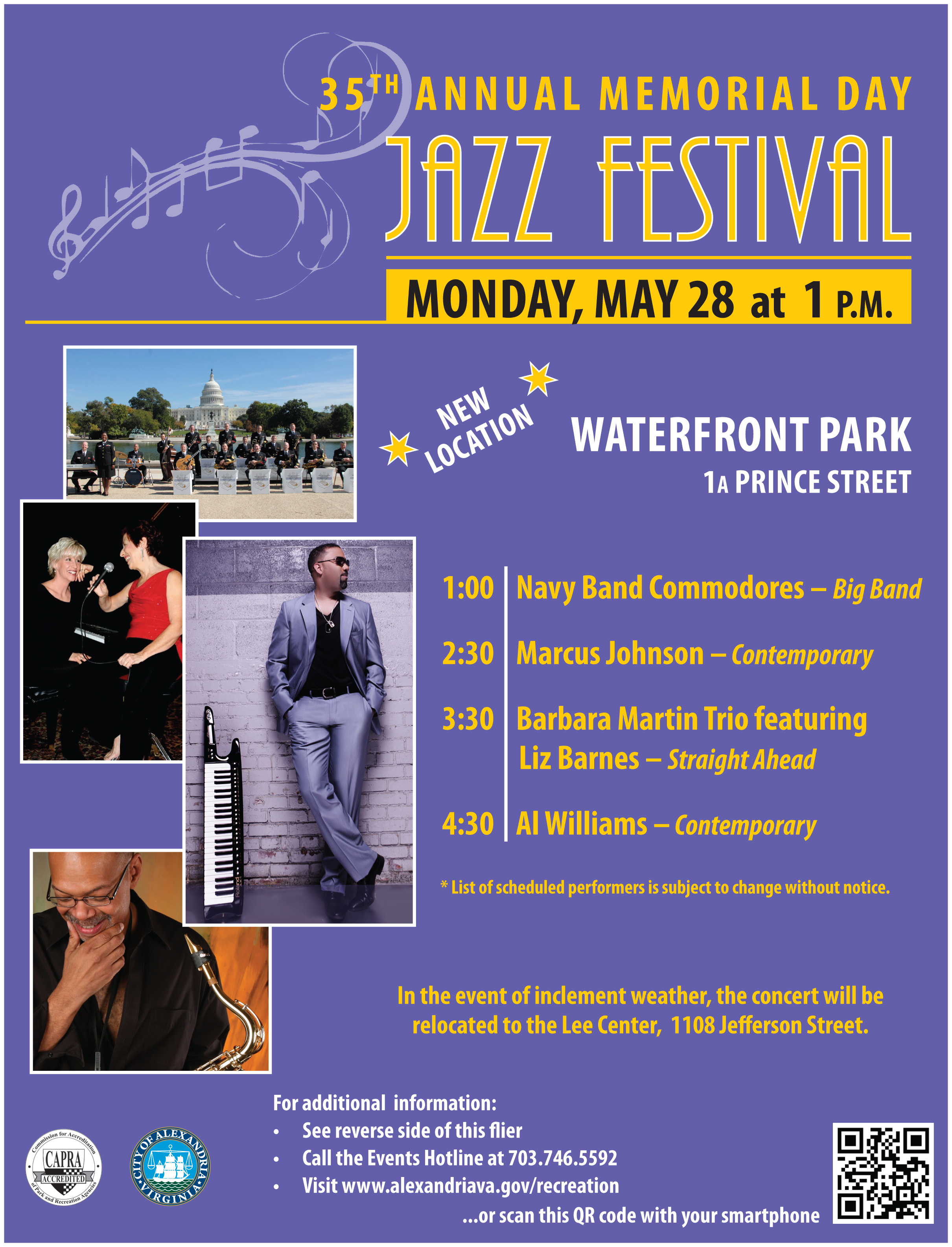 In case of inclement weather, the festival will be relocated to the Lee Center's Kauffman Auditorium, located at 1108 Jefferson St.
Admission is free.
The performance schedule is as follows:
1 p.m. – The Commodores Navy's premier jazz ensemble, featuring 18 of the Navy's top jazz and "big band" musicians.
2:30 p.m. – Marcus Johnson Renowned jazz keyboardist, composer and producer who has been included among the ranks of contemporary jazz greats such as Wynton Marsalis, Christian McBride, and Vanessa Williams.
3:30 p.m. – Barbara Martin Trio featuring Liz Barnes Features straight ahead jazz standards and original compositions by vocalist/guitarist, Barbara Martin and pianist Liz Barnes.
4:30 p.m. – Al Williams Alexandria favorite and 4 time WAMMIE Award winner, the latest, for 2010 Best Jazz Best Jazz Instrumentalist.
Waterfront Park features grass seating, and attendees are encouraged to bring lawn chairs and blankets. Food, such as barbeque, fried chicken, hot dogs, hamburgers, snow cones and funnel cakes are available for purchase, but everyone is welcome to pack a picnic lunch or supper. Grilling and alcoholic beverages are not allowed in the park.