Alexandria Archaeology Summer Camp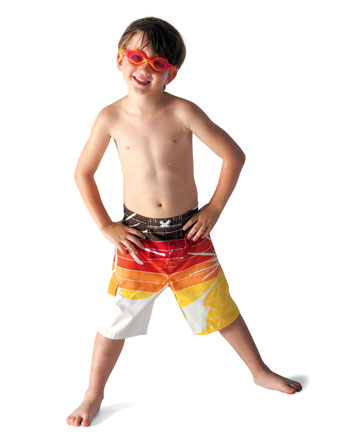 Help Alexandria's City archaeologists excavate a real archaeological site! Learn professional excavating, recording, and artifact processing methods. Uncover Alexandria's buried past while protecting the City's valuable historic resources.
Ages: 12 – 15.
Session I: July 16-20, 2012; Session II: July 23-27, 2012
At the Alexandria Archaeology Museum, and a real archaeological site in Alexandria (to be announced)
$400/session, Scholarships available. A non-refundable deposit check of $100/session, payable to the City of Alexandria, is required upon receipt of application to secure your reservations. The balance of $300/session is due by June 1, 2012.
ACDS summer camps offer children in grades K-8 the chance to play, to grow, and to discover new horizons! Experienced educators share their passions in uniquely designed programs that feature low instructor-student ratios and incorporate age-appropriate writing and outdoor activities. Discover Alexandria's best-kept summer secrets, and awaken your son or daughter to the excitement and beauty of Washington, D.C.'s own backyard.
Camps run from mid-June through July, from 9 a.m. to 3 p.m. PM Care is available.
ASA camps are held in the evenings. The first two weeks of camp will focus on introducing the youngest players (ages 5-13) to challenging but age/ability appropriate progressions. The advanced camp is for experienced players (ages 9-18) looking to be pushed to the next level.
June 25-29 & July 23-27th, 5:30-8:30 p.m.
Advanced Camp July 30- Aug 3rd, 5:30-8:30 p.m.
Cost: $145, includes ASA camp t-shirt
Animal Welfare League of Alexandria
June 25 to August 31, 2012 (different sessions depending on age)
All sessions start at 9:30am and end at 3:30pm.
Children entering grade 3 to grade 8.
Choose from a variety of summer camp options depending on your childs age. Shelter Buddies Camp is an introduction to the world of animal sheltering, animal care, and local wildlife. (Grades 3 to 8); Dog Days of Summer Camp is a fun way for kids to learn about dog behavior, training, and dog-sports. (Grades 5 and 8)
Camp is filled on a first-come, first-served basis. We will call you to confirm your registration. Payment of $250 is due within 7 days of notification of acceptance. Registrations received after sessions are full will be added to a waitlist.
Ages 6 – 10
1 week sessions: 7/16-7/20 & 7/23-7/27
9am-3pm
Offers extended day
At Arcadia's first-ever Farm Camp, campers will joyfully discover where food comes from through hands-on farming, cooking, and eating experiences. Campers will spend a week at our working farm on the grounds of Woodlawn, a National Trust Historic Site, in Alexandria.
Your child will develop an understanding of food origins, seasonality, sustainable agriculture, historic preservation, land conservation, and culinary arts.
The Art League Summer Art Camp
Alexandria Basic Art, Drawing, Cartooning, Painting, Ceramics, Sculpture, Jewelry, Fiber
Ages 5 – 17
1 week sessions: 6/18 – 8/24
Half- and Full-Day Camps
9:30 – 3:30
$150 Halfday, $330 Fullday
Art Camp provides a wonderful introduction to several forms of visual art. In Basic Art, each day's project is different: drawing, painting, printmaking, sculpture. In specialty camps the focus is on immersion in one media. Tuition for full-day camps includes a supervised lunch hour. Create a full-day session by combining Basic Art with a Specialty Camp ($35 fee for supervised lunch hour). All full-day campers should bring a bag lunch.
We will be offering 5 weeks of half-day, theater-based summer camps for 3-5 year olds right in Del Ray at the Commonwealth Baptist Church. Themes will be:
Rescue Crew- July 9-13, 2012: Monday-Friday, 9am-12pm
Super Sleuths- July 16-20, 2012: Monday-Friday, 9am-12pm
An African Safari- July 23-27, 2012: Monday-Friday, 9am-12pm
Under the Big Top!- July 30-August 3, 2012: Monday-Friday, 9am-12pm
Space-escape!- August 6-10, 2012: Monday-Friday, 9am-12pm
Ages 8 to 12
This four day, morning camp will cover new topics and recipes each day. Day One: Quick Breads; Day Two: Cookies; Day Three: Cupcakes; Day Four: Tarts. Class is participation – we will be making the recipes together and will cover basic techniques, ingredients, and supplies. Cost of class includes all supplies, a recipe booklet, and an apron.
First Session: Monday, June 25th to Thursday, June 28th; 9 am to 12 noon each day; $275
Second Session: Monday, July 16th to Thursday, July 19th; 9 am to 12 noon each day; $275
Students will have time to sample their creations and also to bring home their extra treats packed up in bakery boxes. Recipe booklets are also provided.
For Boys and Girls Ages 3 – 10 years of age
Session I – June 18 – 22nd (ages 3 – 5)
Session II – June 25 – 29th (ages 6 – 10)
Session III – July 9 – 13th (ages 3- 5 )
Session IV – July 16 – 20th (ages 6 – 10)
CONVERGENCE – 1801 N Quaker Lane, Alexandria, Va
Fee: $194.00 per session. NO registration fees.
At Alexandria Country Day School, 2400 Russell Rd.
June 18th – August 17th
Our Themed Day Camps include sessions of some of our favorite camp activities, adapted each week to fit a new theme. Most of the camps will run 9am to 3:30pm, Monday through Friday. They are jam-packed with fun ideas to challenge each child and ways to bring out the most creative young minds. The themed day camps are geared towards children in grades K-6 with 4 different levels of development in mind. Themed day camps and basketball camps are discounted until March 1st.
Full Day Specialty Camps Include:
DayJams 07/16 – 07/20, http://dayjams.com
Songwriting Camp 06/18 – 6/22, 06/25 – 06/29, 07/09 – 07/13 and 07/23 – 07/27 (brought to you by Big V Productions)
American Girl 07/16 – 07/20
Creativity Really Rocks 07/16 – 07/20
Super Stadium Tour 08/06 – 08/10
Take DC By Storm 07/09 – 07/13 and 07/23 – 07/27
Outdoor Adventure Camp 06/25 – 06/29 and 07/16 – 07/20
9am –3:30pm
Offers extended day
Beverley Hills Church Preschool
Session I Animals
Session II Dinosaurs
Session III Nature
Ages 2.5 – 5 (must be 2 by 12/31/11)
2 week sessions: 6/25 –8/3
9 – Noon (2.5 – 3.5)
9 – 1 (3.5 – 5)
Session 1: $320 for 3hr, $425 for 4hr
Session 2/3: $355 for 3 hr, $470 for 4hr
Beverley Hills Church Preschool (BHCP) is pleased to sponsor a half-day summer camp program for children ages 2.5 – 5 years old. The children will enjoy BHCP's wooded playground and outdoor water play every day. The campers will also spend time inside the air conditioned classrooms creating art projects, singing songs, reading books, and playing with the materials offered during the regular school year.
June 18, 2012 – August 10, 2012
Our coeducational Day Camp Program is offered to children ages 3 – 13:
• Mini Camp Full Day and Mini Camp Half Day for Preschool children
• Junior Camp for children grades K – 4
• Senior Camp for children grades 5 – 8
The Day Camp operates from 8:00 a.m. to 4:00 p.m. daily (with Extended Day available), and includes a variety of activities to meet the interests of our campers, as well as challenge them. We are confident that your child will enjoy the activities that we offer: daily swimming with certified lifeguards, art, sports, music, dance, technology, nature, drama and more. Our staff members use an effective blend of gentle encouragement and support to help each and every child achieve his or her potential at their own level. You will see your child's increased self-confidence and pride – the best gifts that we can give our children!
Burgundy's Alexandria Summer Day Camp offers daily swimming, diverse activities, and special events on Burgundy's 25 acres that include forest, field, pond, barn, amphitheater, and state-of-the-art facilities.
Camp hours are 8:30 a.m. to 3:00 p.m. Morning Extended Day begins at 7:00 a.m., and afternoon Extended Day is available from 3:00 to 6:00 p.m. Bus transportation is also available.
Young performers investigate the complexities of Shakespeare's language and create dynamic characters. They explore the art of comedy, strengthen their ability to work in an ensemble and tackle the techniques of unarmed stage combat. Camp culminates with a one-hour performance of a Shakespeare comedy onstage at the Shakespeare Theatre Company.
Alexandria Camp at the GW Masonic Memorial: July 30–August 10
Romeo and Juliet 10am–5pm
Ages 12–14
$725
Campagna Kids Summer Camp & Summer Safari
Rising K – 5th graders
Summer Camp: 4-wk sessions, 7/2 & 7/30
Summer Safari – 1 week sessions: 6/25 – 7/30
Summer Camp: sliding scale
Summer Safari: $225/wk with multi-week discounts
"Around the World in 40 Days" summer camp is an enriching and educational 8 week adventure of activities and field trips concentrating on global culture. Hours are 7am – 6pm.
"Summer Safari" can be enjoyed in weekly sessions (up to six) featuring a science-based curriculum focusing on habitats: desert, rainforest, ocean, arctic, forest and prehistoric.
Hours are 9am – 2pm
Offers extended day.
Clio's Kids: A History Mini-Camp
Come join in on the fun! Clio's Kids introduces children to American history and life in historic Alexandria through artifacts, storytelling, singing and crafts, "old-fashioned" games, and visits to nearby historic places. Our theme for 2012 is "Time Travelers".
Campers should come prepared for outside activities each day, including sturdy walking shoes and clothing appropriate for the weather.
AGES: Children ages 5 – 7
July 24, 25, & 26, 2012, 9 a.m. to noon (Tuesday, Wednesday, and Thursday)
At The Lyceum: Alexandria's History Museum, 201 S. Washington Street, Alexandria, VA 22314
The fee is $105 and includes snacks and souvenirs.
This week of fun and learning introduces children to life during the Civil War. Activities include drilling, craft projects, Civil War food and music, visits by reenactors, nineteenth-century games, lessons on Civil War flags and setting up Civil War tents. Fee includes snacks, kepi, equipment and craft projects. Children should bring a bag lunch each day.
Ages: 8 – 12; Enrollment limit: 24 campers
June 25 – June 29, 2012; 9:00 a.m. – 1:00 p.m. daily
WHERE: Fort Ward Museum and Historic Site
COST: Fee: $200
Challenger Sports British Soccer
Alexandria Soccer Ages 2 – 16 1 wk in Spring & 7 in Summer
Offers extended day
$89 – 189+ $25 for non-Alexandria residents
Challenger British Soccer Camps provide players of all abilities with the rare opportunity to receive instruction from international experts. Each day includes foot skills, technical drills, tactical practices, small-sided games, coached scrimmages, and a tournament. The staff also provides lessons in respect, responsibility, integrity, sportsmanship and leadership. Register on-line 45 days prior to camp to receive a free ball & soccer jersey!
City of Alexandria Summer Camps
Ages 3 – 12
CIT Program: Ages 13 – 17
1 week sessions: 6/25 – 8/31
At City of Alexandria Summer Camps, a lifetime of rewarding memories awaits each child. Activities include swimming, team sports, crafts, environmental activities, games and field trips. Children are supervised in a friendly, safe environment. Counselors create an atmosphere of enthusiasm, support and trust – actively participating in all activities. Every day is an adventure!
July 23 to 27, 2012; gallery show on July 28, 2012 (1 to 3pm)
9am to 4pm
Ages: 8 to 14
Kids will enjoy a multitude of art media, including but not limited to, drawing, painting, sculpture, etc. Time is allotted for games and individual pursuits. All art supplies and healthy lunches and snacks are provided. For more information contact: ArtCamp@TheDelRayArtisans.org.
Cost & Registration Info: $275.00 (Early Bird rate before June 1, 2012), $300.00 after June 1, 2012. Scholarships may be available upon request.
Del Ray Performing Arts 2012 summer dramatic arts and music camps
MUSIC, DRAMATIC ARTS, CLOWN AND STAGE COMBAT CAMPS
BEFORE AND AFTER CARE AVAILABLE
SCHOOL OF ROCK CAMPS!
Week long Camps all Summer Long!
The School of Rock Camp is an opportunity to experience the many challenges of organizing a rock band. Students choose their own material and band name, design their own flyers, record and perform.
Ages 7-15
Tuition $595
E.nopi Math, Reading, and Writing
Ages 3 – 15
1 or 2 times/week
Minicamps available
$175/mo for 1x/week
$300/mo for 2x/week
We nurture healthy study habits and facilitate your child's fundamental skills, establishing self-confidence within his/her own capacity! E.nopi helps children strengthen math, reading, and writing skills in a fun, interactive environment. The E.nopi curriculum combines facts and memorization with application of skills through critical thinking, problem solving, and reading comprehension. The individualized program helps children master skills at their own pace, while building confidence at the same time!
3830 Seminary Rd. Alexandria, VA
Rising 3rd –9th graders
2 week sessions: 6/25-8/31
8:30-noon, 12:30-4:00 or 8:30-4:00
Offers extended day
$400-$720
This summer your child can have fun and learn! Since 1993, Fairfax Collegiate has provided students with challenging and engaging courses in writing, reading, math, science, public speaking, test prep, robotics, programming, digital arts, and filmmaking.
Fairfax County Parks and Recreation
There are tons of summer camps being offered to residents and non-residents of Fairfax County through their Parks and Recreation Dept. such as these great classes right here in Alexandria:
Kayak Skills Camp -Ages: 10 years to 14 years, 11 months, weeks of June 25, July 23
Potomac Quest by Kayak Camp -Ages: 8 years to 12 years, 11 months, weeks of July 9, August 6
Kiddie Camp -Ages: 3 years to 5 years, 11 months, Weeks of June 25, July 9, July 16, Aug. 6
Chess Camp -Ages: 5 years to 14 years, 11 months, Week of July 23
First Kicks Soccer Camp -Ages: 3 years to 4 years, 11 months.,Week of July 23 & Aug. 6
British Minisoccer Camp -Ages: 4 years to 5 years, 11 months, Week of July 23 &Aug. 6
Abrakadoodle Pirates & Mermaids Art Camp -Ages: 3 years to 6 years, 11 months, Week of July 30
Abrakadoodle Pirates & Mermaids Art Camp -Ages: 6 years to 12 years, 11 months, Week of July 30
Kiddie Sports Camp -Ages: 3 years to 5 years, 11 months, Weeks of June 11, 18, 25, July 2, 9, 16,  23, 30, Aug. 6 & 13
Swing & Swim Camp -Ages: 6 years to 12 years, 11 months, Weeks of June 18, July 2, July 16, July 30, Aug. 13
Summer R.O.C.S. Camp -Ages: 5 years to 12 years, 11 months, Weeks of June 25, July 9, July 23, Aug. 6, Aug. 20
Art Explorers Camp -Ages: 8 years to 14 years, 11 months, Weeks of July 9, July 30
Scuba Diving Camp -Ages: 10 years to 14 years, 11 months, Week of Aug. 20
Discover Nature's Treasures -Ages: 4 years to 6 years, 11 months, Week of June 12 & 18
Discover Nature's Treasures -Ages: 6 years to 9 years, 11 months, weeks of July 9, July 16
Insect Camp -Ages: 4 years to 6 years, week of July 30
June 27 to July 1, 2011 & July 18 to 22, 2011 (Arts Al Fresco); July 5 to 8, July 25 to 29 & August 15 to 19, 2011 (BUGology Camp)
9am to noon
Ages: 6 to 12 based on camp
Arts Al Fresco: Let nature be your classroom as you experiment outdoors with different art mediums: sketching, painting, journaling, photography and crafts. Colorful gardens and cool woodlands provide creative inspiration. Fee includes supplies and light snacks.
BUGology Camp: Butterflies and beetles, ants and arachnids, worms and wigglers! Explore the exciting world of bugs and their jobs as pollinators & decomposers. Examine them up close with magnifiers & microscopes. Watch their life cycles unfold in our gardens, woods and ponds. Make buggy crafts and learn buggy games. Fee includes light, nutritious snacks.
$165/week for Arts Al Fresco; $132 or $165/week for BUGology (based on week.) Call 703.642.5173.
Camp sessions from June 11th – July 27th (no camp week of July 4th)
The camp is being held at Episcopal High School
Full Session starts at 8:30 and ends at 3 p.m.
Half day sessions (subject to availability) end at 11:30 a.m.
3:00-5:00 Extended care (please inquire)
Cost: $395 per week- full session, $225 per week for half day session
Hilltop Junior Camps and Programs focus on building better athletes in a fun, friendly and competitive environment. Our programs are designed to help young players develop the movement and golf skills they need to play for a lifetime. We emphasize solid fundamentals, rules, etiquette and on course play.
Camps from July 2nd – Aug. 16th for children from 7 – 15 years old.
Cost $215. Early Bird Registration June 1st  $199
Summer Camps – Ages 4-6
Weekly Tuition: $125.00, plus $20 supply fee.
1-week sessions, June 20 to August 15, 2011
9am to noon (morning session); 12:15 to 3:15pm (afternoon session)
Ages: 4 to 6.
Themes include: Adventures in Art , Bonjour! Discover France, Cool Treats, Pint Sized Picassos, Working With Dough, Crazy Concoctions, Rainbow Cooking and more.
Weekly tuition is $125, plus a $20 supply fee.
Express yourself and find your passion in the performing arts with Jane Franklin Dance
The Mouse of Amherst explores an unlikely friendship between Emily Dickinson and a lively mouse. Children learn that everyone can write about their feelings and even a mouse can create poetry. This engaging dance camp will spark imagination with classes that explore basic dance concepts, visual arts and poetry. Students create a role that is performed by the end of the week.
Ages 7-9
EARLY REGISTRATION 20% THROUGH APRIL 1
Session 3 – July 9 – 13, Ages 7-9
Session 4 – July 16 – 20, Ages 5 – 7
Location 3700 S Four Mile Run Dr., Dance Studio 129
Time 9am-4pm
Ext. Hours: 8-9am & 4-6pm
KidSpanish Spanish Immersion Summer Camp
Rising K – 5th grades
2 week sessions: 7/16 – 7/27 & 7/30-8/10
9am – 3pm
Offers extended day
Join us for a fun, interactive camp filled with activities in the Spanish language. In this two week camp, students will participate in hands-on activities to enrich their acquisition and production of Spanish. Instruction will review basic vocabulary and build on producing more complex sentence structures. Students will learn culture, create crafts and play games. It will be like travelling to Latin America without leaving home.
June 18 to August 25, 2012.
Our programs are designed to start any time, and we will pro-rate your tuition based on your start date. Programs to fit your schedule including Parents & Tots (ages 1-3), Summer Long Programs (ages 3-10), Week-Long Experience (ages 3-8), or build your own schedule. lasses are available in Spanish, Mandarin, French & German
Rising 1st –6th grades
1 week sessions: 6/25 – 8/27
Full Day: $315
Half Day: $185
$20 Fee for Robots
Kids explore science topics in a hands-on, inquiry-based environment. Learn the science behind crystals, physics, environmental science and much more! Kids can become Jr. Forensic Scientists, build their own robots, or even launch rockets!
Ages 6 – 15
2-week sessions: 6/18 – 8/31
Offers extended day
$395 – $465
Plant a love of math in your child and watch it grow! MathTree makes math fun! Small camps (staff to camper ratio 1:6); strong teachers who care about your child; great material presented in fun, exciting, interactive ways; two-week camp with half and full day options. Your child branches out, cultivates math skills, and grows self-confidence while having fun!
Mount Vernon Community Children's Theatre
Two-Weeks Sessions July 2-July 13 (no 4th of July), July 30-August 10 & August 13-24
One Week Session July 23- (all day option only)
Half-day (9:30am to 12:30pm or 1 to 4pm); Full-day (9:30am to 4pm); extended day options available
Ages: 5 to 13
Morning focus is on the craft of acting, working on theatre games, exercises and improvisation, as well as rehearsal for the final showcase. Afternoons are led by both a director/instructor and musical director, emphasis is on preparing the performance showcase and singing and dance skills.
Camp days are available June 25th through August 31st, 9:30am-12:00noon.
Enrollment is flexible, children can be enrolled two (T/Th) or three (M/W/F) days a week, for as few or as many weeks as you'd like.
Ages 2-9
3-day program: $96/first child; $66/sibling per week. 2-day program: $64/first child; $44/sibling per week.
Alexandria Chess Ages 5 –13
1 week sessions: 6/25- 8/31
9am – 4pm with ½ day options
$300 for fullday;
$175 for halfday
Our coaches are highly-rated professional chess instructors. We taught the 2008 national 1st & 2nd grade champions and the 2009 national kindergarten champion. Campers are divided by skill level and each receives a T-shirt and tournament-style chess set. Learn openings, tactics, endgames and study master games. Full-day campers have lunch and recess.
Skyline Sport and Health Junior Tennis Camp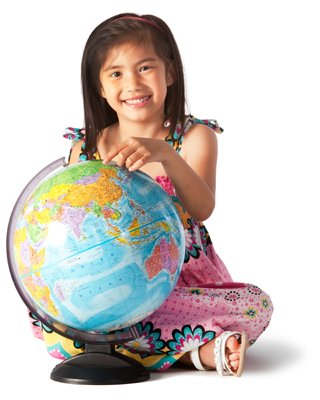 Carol de Ocampo, 703-820-4100, Cdeocampo@sportandhealth.com
Ages 4 – 17
1 & 2 week session: 6/11 – 8/31
9am – 5pm
9am – noon
2pm – 5pm
Offers extended day
Member: $155 – $485
Non Member: $205 – $585
Skyline Sport and Health offers an unforgettable tennis experience, no matter what age or skill level. Campers will hit tons of balls, meet new friends and enhance their tennis skills in a positive and enthusiastic environment! Our staff will build upon strengths, correct weaknesses, increase game knowledge and help players move to the next level. The camp includes 3 to 6 hours of movement drills, condition exercises, singles/doubles strategies, coupled with competitive match play and games.
St. Stephen's & St. Agnes School
SSSAS Summer Times for boys & girls ages 3-18. Here you'll find something for everyone, including traditional day camps, sports camps, summer studies, and an amazing variety of specialty camps in science, technology, visual/performing arts, & outdoor adventure.
Camps from June 18-August 17th.
Full-Day Sessions available for Day Camp
8:30 a.m. to noon
PM – 12:30-3:00 p.m.
Full Day – 8:30 a.m. to 3:00 p.m.
Summer Art Camp with Luisa Tio
We will explore work by great artists and diverse cultures to inspire campers to make their own art.  We will paint, sculpt, draw, make prints and much more.  This camp is for the child who loves to create!
Full day camps (9:00 am to 3:00 pm) will be offered:
Session One, July 2-6, 2012
Session Two, July 9-13, 2012
Session Three, July 16-20, 2012
Session Four, July 23-27, 2012
Tuition will be $300, plus a $45 supply fee.  Class size will be limited to keep classes small and the student-to-teacher ratio low.  Each session will be led by Luisa Tio.Luisa is a full-time Alexandria public school art teacher.  She earned her B.A. in Art from Duke University and her M.A. in Studio Art from NYU.
Learn the game of football from professional players and coaches!
July 2-6
Ages 6-15 years old
St. Stephen's and St. Agnes School, 1000 St. Stephen's Road, Arlington, VA 22304
TIME: 8:30am-3:00pm
COST: $250
Ages 3 – 5
1 week sessions: 6/18- 8/24
10am -12:30pm
$225/week
All Tiny Dancers camp sessions include daily instruction in ballet, a light snack, fine motor exercise through a theme related craft and our exclusive story and dress-up dance interpretation. Each camp culminates with a recital and reception for family and friends on the last day of the camp.
Our certified instructors help put everyone at ease regardless of their skill level or objectives for the camp. The TopGolf games to teach the fundamentals of the full swing, pitch, chip and putt. Junior campers can download their swing video to help them work on their skills long after camp is finished.  They can continue to work on their TopGolf game or take it to the course. Rules and etiquette of the golf game play an important role in the camp to instill the importance of respect, tradition and sportsmanship that are a vital part of golf.

Camps run Monday to Friday (1/2 day 9am-12pm, Full day 9am – 3pm)
June 18th through August 31st
$395/child per week, $380/child for two or more kids (full day for a week)
$215/child per week, $195/child for two or more kids (half day for a week)
Washington Sailing Marina Summer Sailing Programs
Enroll your child in our summer sailing camp programs- we have taught
thousands of children the wonderful sport of sailing in a safe, fun
environment. This program is for beginners- those who have never stepped
foot on a boat before, intermediates, and advanced sailors.
Located in Alexandria, Va.- on the GW Parkway.
Week-long day camps: June 4th through August 17th
Monday – Friday 9:30am- 4:00pm
Summer Camp consists of 21 exciting, fun and educational programs. One day of introduction and fun at Chuck E. Cheeses, one day of learning cooperation through sports at a Park, mini-golf or bowling and watching 200inch screen Movie, one day Six Flags field trip after enjoying the art of folding paper and balloon into various forms and , one day of excitement through a new world at a museum or zoo (Washington D.C.). Finally last day finishing the week with Special Tae Kwon Do Breaking tournament!! and PIZZA PARTY!!  The children will be returning from all field trips, swimming, and museums at approximately 12 noon. Students will be allowed lunch time and have interesting activities. Parents will need to provide lunch and snacks for their child. At 4:00 all students will change into their uniform and get ready for Tae Kwon Do class.
Camp Dates: June 13rd ~ September 2nd
Hours: 6:30 AM ~ 6:00 PM Pick Up: 5:00 PM ~ 6:30 PM -A half day option is available also
$189.00 per week ( 5 Days ) *Includes field trip*
Registration Fee: $55.00 (includes a Free Uniform and a Free T-shirt) Members will be waved.
Ages 3- 14 years
June 6 to August 19, 2011
9:30am to 4pm; includes five 6 ½ hour sessions.
Ages: 9 to 15
Great summer days spent sailing on the Potomac River. Meet new friends, sail in a safe environment and have fun.