Every year my Del Ray family makes a (short) trek out into Fairfax County for a Christmas tradition. No, we don't head out of the city in search of the perfect Christmas tree.  We head out to see the Collingwood Lights!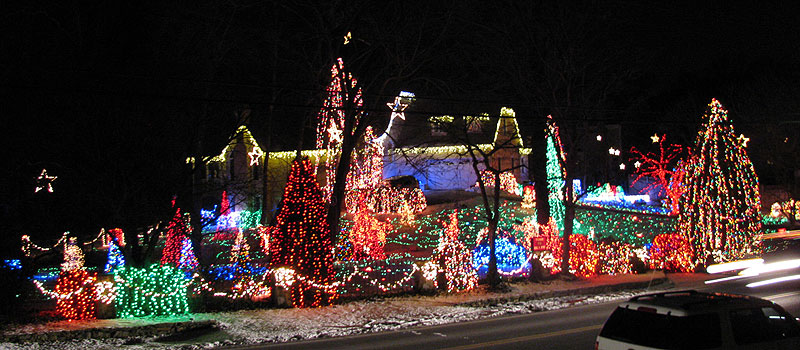 Drive south down the GW Parkway and a few miles before you reach Mount Vernon, you'll find one of the most amazing Christmas light displays that you'll ever see donning someone's front yard.  This animated light show is set to music that you can tune in to on your car's radio.  Get your car in line and get ready to see the house, trees and even reindeer dance along to holiday hits from Elvis, Mariah Carey, the Beach Boys and more.
Load the kids up and head to 1601 Collingwood Rd., Alexandria because if your kids are like…well pretty much every kid that I know…then they are gonna love these lights! Take a look at a video of the light show here if you'd like a preview: http://youtu.be/b8q8KRChM5c
Can't get enough Christmas lights?  Our Kids has a list of great light displays around the metro area including this one.