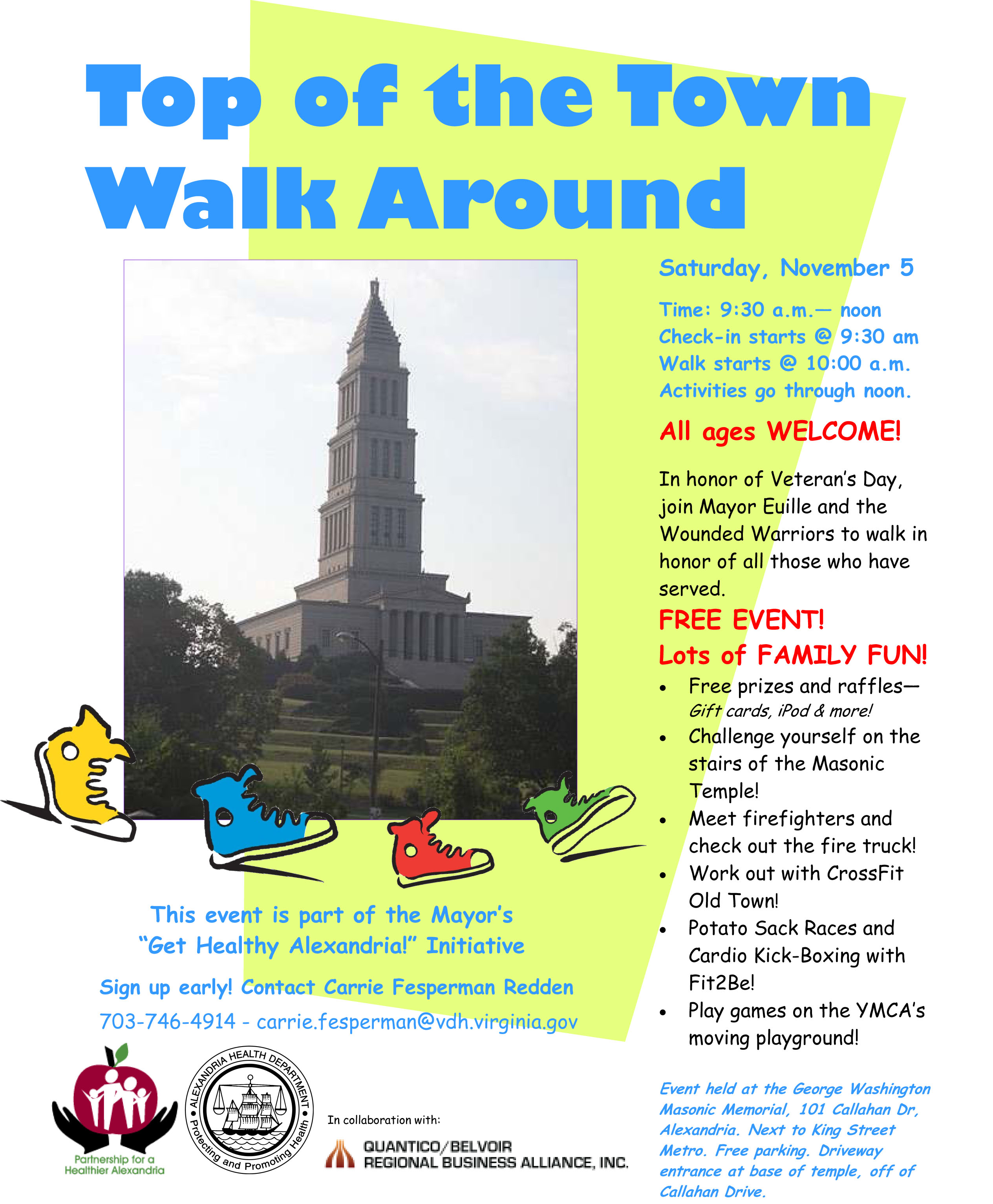 Top of the Town Walk Around
This Saturday, November 5th, 9:30 – noon
Join the Mayor and some of our local fitness gurus for some active fun with
your family. Walk the stairs of the Masonic Temple! Work out with CrossFit OldTown.
Do potato sack races and cardiokick boxing with Fit2Be and meet firefighters and check out their truck!
Play games on the YMCA's moving playground! This event is free with activities for all ages and abilities.