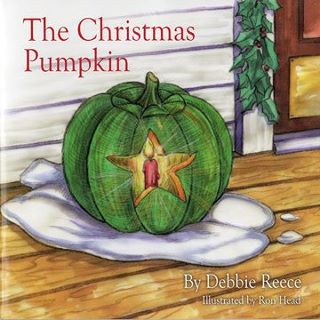 Children's Book Signing & Reading – The Christmas Pumpkin by Debbie Reece at The Christmas Attic
Friday, November 4
4-6PM
Children of all ages are invited to meet author Debbie Reece and the debut of her new book at the Christmas Attic titled The Christmas Pumpkin.
About the book:
James wants to show everyone what a green pumpkin can do for Christmas. Follow him while he dreams of ways to decorate his pumpkin for Christmas. Many people will laugh at this idea. Will he get a chance to turn his green pumpkin into something special before Christmas Eve? The story helps readers understand that if you believe in something, you can make it happen. It sweetly conveys the significance of some holiday traditions through the eyes of a child.
The event will include a reading, signing, and special green pumpkin coloring activity. Reading and coloring activity are free. Books available for sale.